More Anniversary stories
Eurolanche's 10th anniversary (25.)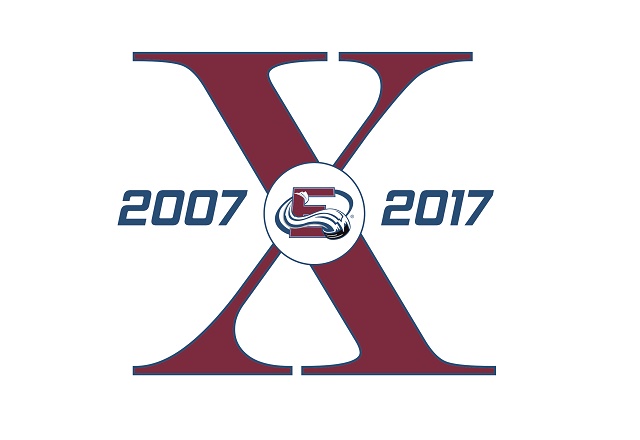 Until the end of 2017, we will bring you more articles from the series about the history of the Eurolanche Fan Club.
A part of the Eurolanche´s history are early days of watching the Colorado Avalanche hockey on TVs for the first time ever from our European cities. It is about those fans who have no problem to wake up in middle of the night. It was many year later when I heard the Czech state television had started to broadcast NHL games and the 1996 Stanley Cup finals too. We have some members who remember on that. At the beginning of 21st century, a broadcasting of the NHL games had been moved to the comercial companies - pay per view channels. I have never had them at home, so I could not watch any Avalanche game in my early days of a fan - and that includes the 2001 Finals as well. I could only follow the news on a teletext. A major news happened in 2003 when the Czech sport channel Galaxie Sport opened their broadcast to everone for free. A Slovak national TV broadcasted some NHL games later. In total, we could watch around 10 Avs games per year. It was not many, so we found a different - and illegal - ways how to follow Avalanche hockey online. There was no other option. Fortunately, the ESPN Player became a pioneer service offering a full NHL schedule. Finally, the NHL GameCenter and most recently the NHL.TV were launched. It means a lot to me, because I do not have to wake up in the middle of a night anymore. I could watch a whole game in one hour before I go to the work at around 6 am.
This story is a part of the Eurolanche book who was published in November on 210 pages. An English edition was proofread and translated by a pro-translator. In total, there were printed 300 copies. Only around 10 are still available. One book costs 11,99 €. If there will remain some copies after New Year, a price will be increased to 19,99 €. You can order your copy at Book.Eurolanche.com.
David Puchovsky
, Slovakia, eurolanche@eurolanche.com
20/12/2017 - 08:00
Discussion