More Fan Club news
Eurolanche and Milan Hejduk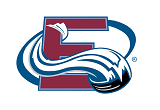 Eurolanche Fan Club met Milan Hejduk on many occasions. Let's take a look and celebrate our friendship. We are really thankful for that!
First meeting with the Eurolanche members in 2008 at the Eurolanhe Invasion I.

Giving first autogprahs in 2008 at the Eurolanche Invasion I.


Hejduk greets Eurolanche members in 2008.

Meeting with the participants of the Eurolanche Invasion II in 2009.

At the Eurolanche Invasion IV in 2011.

At the Invasion IV in 2011, Eurolanche attended children's hospital along with the players.

A memorable meeting with Jan Hejda and Milan Hejduk in the offseason of 2012 in Czech Republic. Full photo gallery here and a rare long-form interview here.
Giving autogprahs at the Eurolanche Invasion V in 2013. Few games left to the end of Hejduk's career.

Final photo with Hejduk as an active player long with Jan Hejda at the Invasion V in 2013.

Meeting at the Eurolanche Invasion VII in 2015.

Meeting with Milan Hejduk and then newly retired Jan Hejda at the Eurolanche Invasion VIII in 2016.

Meeting at the Eurolanche Invasion IX in 2017.
Eurolanche.com
, Worldwide, eurolanche@eurolanche.com
06/01/2018 - 13:00
Discussion