More Fan Club news
Eurolanche´s special coverage on Sakic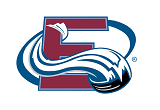 The complete list of stories dedicated to the legendary hockey player.
Joe Sakic – the former long-time captain of the Colorado Avalanche and one of the best hockey players ever – was inducted to the Hockey Hall of Fame in Toronto last Monday. The Eurolanche fan club had special three-day coverage about the greatest player in the history.
As we are the European fan club, we focused on the European fans and published most of stories in Slovak or Czech languages. Here is the complete list of our big and unique coverage.
Main stories in English:
The story in German language:
Slovak and Czech stories:
Main stories:
Sakic´s complete profile:
Interesting stories of Sakic´s live:
Other articles:
David Puchovsky
, Slovakia, eurolanche@eurolanche.com
14/11/2012 - 14:00
Comments
There are currently no comments for this article.

New comments
Minule som čítal, že Shipachyov ešte nepôjde tento rok do NHL, lebo musí dodržať zmluvu, ktorú má v KHL.... More in:
Nebol by lepší Šipačov?
Haha, mám naprosto stejný názor. Akorát že neironizuji slovo "rádi", ale doslova říkam, že Radulov je prase a ... More in:
Nebol by lepší Šipačov?
No když se tak dívám na výsledky ankety, jde vidět, že Radulova máme opravdu všichni velmi "rádi" Šipačov by... More in:
Nebol by lepší Šipačov?
pri MS jsem si rikal ze bych ho chtel do Avs, hral opravdu skvele..a podle me by se mohl prosadit stejne jak P... More in:
Nebol by lepší Šipačov?
New articles