More Fan Club news
Eurolanche´s special coverage on Sakic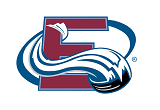 The complete list of stories dedicated to the legendary hockey player.
Joe Sakic – the former long-time captain of the Colorado Avalanche and one of the best hockey players ever – was inducted to the Hockey Hall of Fame in Toronto last Monday. The Eurolanche fan club had special three-day coverage about the greatest player in the history.
As we are the European fan club, we focused on the European fans and published most of stories in Slovak or Czech languages. Here is the complete list of our big and unique coverage.
Main stories in English:
The story in German language:
Slovak and Czech stories:
Main stories:
Sakic´s complete profile:
Interesting stories of Sakic´s live:
Other articles:
David Puchovsky
, Slovakia, eurolanche@eurolanche.com
14/11/2012 - 14:00
Comments
There are currently no comments for this article.

New comments
Landy... my favourite ... More in:
Denníky Duchenea a Landyho (1.)
ja osobne si myslim ze Columbus Blue Jackets niesu tym timom od ktoreho by sme sa mali inspirovat alebo vo vel... More in:
Čo nového u Avs? (4.)
no jo len mna zaujima nejaky zapas len ked tam mam nejaky oblubeny tim ako na ms slovensko a nhl colorado a na... More in:
Hokej je konečně zpět!
Já se na to teda těším, je to známka toho, že je hokej zpět a navíc o měsíc dříve než-li v jiných sezónách! a... More in:
Hokej je konečně zpět!
New articles