More stories in English
Duchene ripped into team, explains it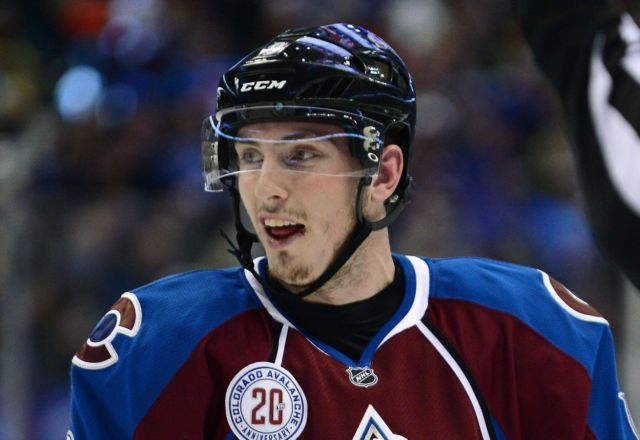 The Colorado Avalanche center is not satisfied with the results of his Swedish team. He openly talked about that this week.
Matt Duchene has appeared in 12 games in the elite Swedish league playing for the team of Frolunda. He scored just one goal, but added eight assists and six-plus points. However, the overall results of the team are not good and do not meet with the expectations of the local fans, players, coaches and media. Frolunda lost six games with Duchene on the roster.
"Joel Lundqvist is a perfect example. He always works his ass off. Everyone should do that. But I'm not so sure everyone gets that. We just can´t play this bad. It is so poor. We were getting booed by our own fans, it's unacceptable. They pay a lot of money to watch us and it's not fair of us to play so bad," said Duchene to hockeysverige.se.
It was at the start of October for the last time, when they could win at least two straight games. From that point, the wins and losses are exchanged every game. Recently, Frolunda won one game of last four. They lost last two duels, the latest against MoDo 0:2 at the home ice. The fans expected much more from one of the most Swedish favorite team. European teams play a much less games in the season than NHL teams. It means the importance of one game is at the higher level in Europe. But it does not mean anything much. The game is about to win. Every game.
"If this was in the NHL, five players would be sent down to the minors after a game like this. But here, players are too comfortable. There are 33 million Canadians that would sacrifice an arm to play hockey at this level," Duchene compares the NHL and the Swedish policy of the hockey teams. He openly pointed on own teammates after the latest loss against MoDo, where Kyle Cumiskey currently plays.
"We play good against the top teams, like HV71. This Monday we had a good practice. But on the morning skate before the game it wasn't good. The guys weren't ready. The intensity was missing. But this is your job. You have to work your ass off every day. You have to empty the tank. This is not a "Social hour". You can't just put your skates on and skate around. Everyone could have a bad game, but when you don't prepare yourself for a game, when you don't give it your very best…. If we play like this against a top team like Skellefte? we would be down 5-0 after the first period," said Duchene.
The local reporters asked Duchene if it is enough to talk about this issue after the end of the crucial game. Duchene answered without doubt: "It depends on how the guys respond. They can´t just sit and nod along. They have to do something about it too. We are a good team but there are a few things we have to change," closed Duchene.
It is hard to say if Duchene´s behavior and comments were inappropriate or not. Sometimes, it is perfect to open your mouth and say true things. It could motivate your teammates. But in Duchene´s case, the Swedish players could look at him like on the American, who tries to look like the big boss from the USA. Also, someone could be angry on Duchene, because he has taken somebody´s place in the Frolunda team for the period of the lockout. He is not a local leader, a veteran guy, who could smash hockey sticks in the locker room. He is just a stranger. For European players, it is extremely hard to build up the reputation and respect in the NHL. The same is with North American players in the European leagues. At the other hand, Duchene was right in many ways. The work ethic and professionalism in the European hockey is far away behind the NHL. The best league is just one.
At the end, the coach of the Frolunda, Kent Johansson, commented on Duchene´s quotes: "The biggest problem is that not everyone is contributing. Duchene didn't do that either. You have to do your own job well before you criticize others. On the other hand, it's good that we show that we don't accept this performance," said to Swedish media.
Translation of the quotes: Robin Fredriksson
Adrian Dater, the Colorado Avalanche beat writer, talked with Duchene and this is a content from his blog:
"I corresponded with Duchene, and he says his comments were blown out of proportion. He says that he included himself first and foremost in his criticisms, and that he said a lot of good things about his teammates and organization that were left out of the reports. He said he "let his teammates down" with his own play in the 2-0 loss."
David Puchovsky
, Slovakia, eurolanche@eurolanche.com
26/11/2012 - 07:58
Comments
There are currently no comments for this article.

New comments
New articles