More Anniversary stories
Eurolanche's 10th anniversary (26.)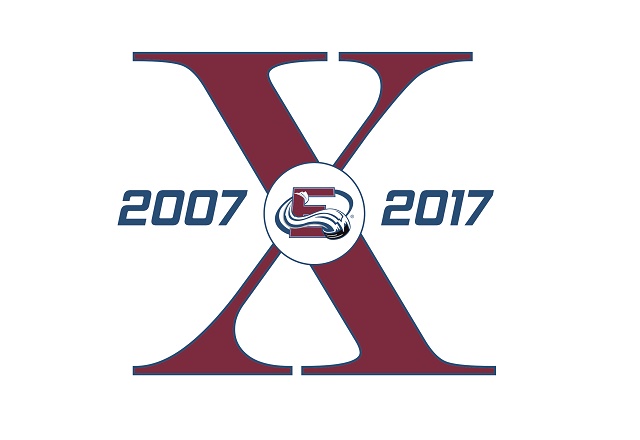 Until the end of 2017, we will bring you more articles from the series about the history of the Eurolanche Fan Club.
It was nearly impossible to buy anything with the Colorado Avalanche logo on at the beginning of 21st century in Slovakia. Of course, I had some hockey cards, stickers and stories from the biggest European NHL magazine ProHockey. Thanks God, there were - and still is - a famous local market in my town called "Mileticka". There are mainly traders and sellers from Vietnam. And exactly they had many NHL stuff back in around 2000. My mother bought me some hats and Sakic´s jerseys. Later, I got signatures from Peter Budaj on all of my first 3-4 hats. What about the jersey? It was far away from an original, but it has meant a lot to me. I played a street hockey and wore him when I was kid. What was your first Avalanche souvenir?
This story is a part of the Eurolanche book who was published in November on 210 pages. An English edition was proofread and translated by a pro-translator. In total, there were printed 300 copies. Only around 10 are still available. One book costs 11,99 €. If there will remain some copies after New Year, a price will be increased to 19,99 €. You can order your copy at Book.Eurolanche.com.
David Puchovsky
, Slovakia, eurolanche@eurolanche.com
21/12/2017 - 08:00
Discussion