More stories in English
Nieminen: I thought we´ll win it again
The exclusive interview with the former Colorado Avalanche player and the Stanley Cup Champion.
Ville Nieminen (*1977) started his professional career in the elite Finnish league, when he was just 18 years old. Three years later, he was picked up by the Colorado Avalanche organization in the 1997 NHL Entry Draft of the 78th place overall. He spent the following three seasons in the AHL playing for the Hershey Bears. He played his first NHL game in the season 1999/2000, but it was the lone NHL game in which participated in that year.
The biggest season for Nieminen came up in 2001. After the first half of the year in the AHL, he finally got the chance in the Colorado Avalanche and won the Stanley Cup. He played in 50 games of the regular season and 23 of the playoffs. He was traded to Pittsburgh Penguins in the following season and his era with the Avalanche has finished. Except Penguins, he was also playing for Chicago, Calgary, Rangers, San Jose and St. Louis.
Nieminen did not get offer in the NHL in 2007 and decided to come back to Europe after 10 years. He played in the Finnish, Swedish and the KHL league. Nowadays, he is back in the elite Finish league in the team of Tappara Tampere. In the current season, he played n 30 games and gained 30 points.
I think, you are true professional player, because you can separate your role on the ice (tough guy) and off the ice (friendly and nice person). Can you give some advice to younger players how to do this?
To this day, until this age, I have been always able to separate those things on the ice and off the ice. Be friendly on the ice is not my style on the play. Lot of young players is skilled, they have ability to play and take the next step in their career. But you need a character. You really need a personality.
What are your memories on your career in the Colorado Avalanche?
Team and organization were unreal. We had skilled players. When I look at that time 50 years from now, I will say that I played with five Hall Of Famers. They are going to HOF pretty soon. Three of them are already there and more to come. The whole first year went pretty fast. Three and half season in the minors and then half a year with the Avalanche and the winning the Stanley Cup right away.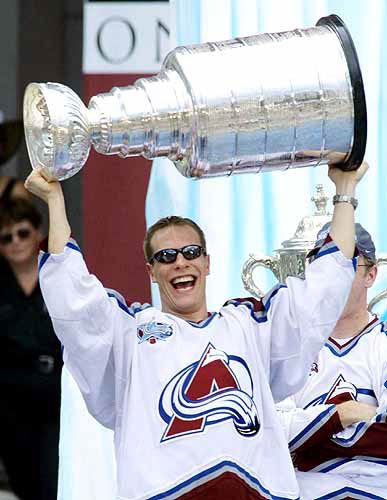 Can I say your Avalanche career was the best time of your hockey career?
No. I was not in my best. It was the first years and we were standing on the blue line with the Stanley Cup and I thought we are going to be here every year, but it was not like that. Telling the truth, I have not even thought about the Stanley Cup so much in the past. I moved on and I always wanted to be better player. I wanted to have better NHL career then I had. So I am not satisfied how my NHL career went.
So what part of your career was best for you?
I think I was in my best in Calgary Flames in 2004.
What about you first NHL game? Were you nervous?
Yeah, of course. I played in St. Louis. But in the same time it was pretty normal because it belonged to that.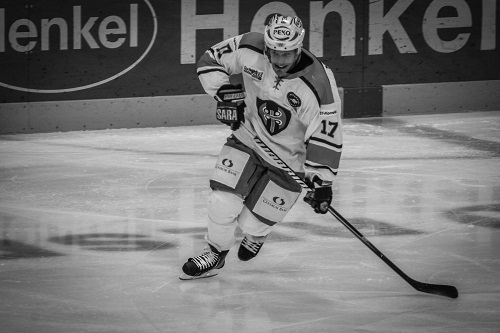 Can you explain the following moments when you won the Stanley Cup in 2001?
We went celebrate it of course. We celebrated couple of nights and everybody went home. Obviously, everybody was tired after long season. I really do not remember anything about it because it happened so quickly.
Do you remember on your day with the Stanley Cup in Finland?
Of course I remember. We had a good party. It was really fun. We had a party of fans and then we had party for family and friends.
Did you experience some negative issues in your first years in the NHL?
It is tough to remember something negative right now. It is tough to remember any specific situation.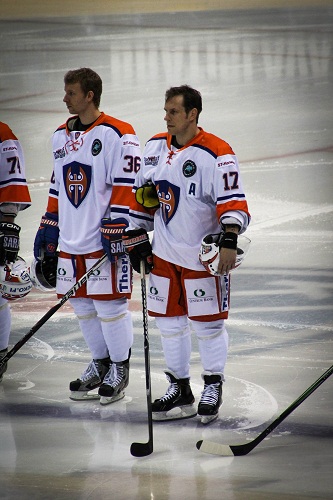 What were your favorite teammates from the Avalanche roster?
I played a lot with Chris Drury, we always talked. Dave Reid was driving me around, when I did not have a car. I think those guys I though most.
Did you stay in the contact with some your Avalanche teammates after you were traded?
Not really. On the same time it is a friendship forever, because we shared something great. Everybody likes to move on. It is still 11 years ago.
Have you heard about some plans there will be a meeting of the team from 2001 in Denver? There was a meeting of 1996 winners few years ago.
No, I have not heard anything, but I would love to. That it would be great, so fun to see those players. I want to see them. Hmmm. (smile) Now, I am excited again!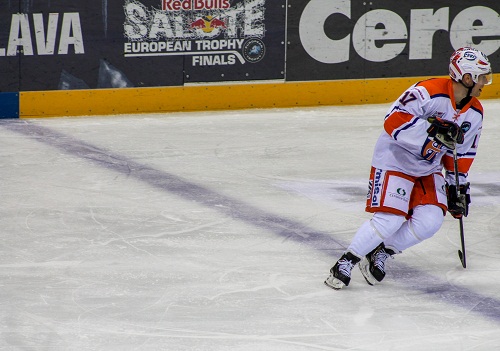 Maybe you will come back to the Avs in the future?
It would be great. Someday yeah. (smile) There are not many players playing anymore from that rostet.
Only six. We had stories about that topic. We found six players: you, Milan Hejduk, Martin Skoula…
Reinprecht.
Alex Tanguay and Aebischer.
Not too many. Yeah, great memories. My son was born in Denver.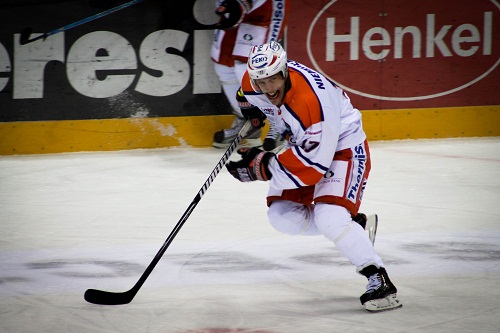 After your career with the Avalanche you played in six different teams, was not hard for your?
Nothing was hard that time. I was just enjoying the NHL. I was not thinking that deeply. I wish I played better, when I was in the NHL. It could be better if Iwould be in the shape I am right now, more mature.
In 2007, did not you get some offers from NHL teams?
No, there was nothing. I went to Sweden.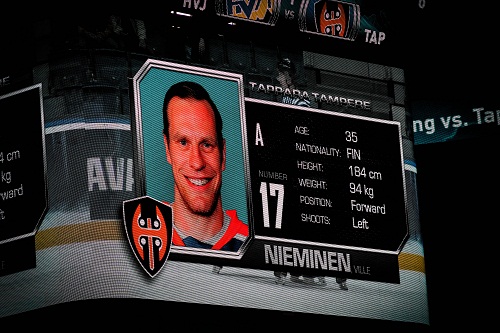 You played in the Finnish, Swedish and KHL league in Europe. Can you compare them?
All leagues are little bit different. Actually they are very good leagues. Even the Swedish 2-tier league is probably the fastest league in Europe. Right now I really like play to home. I really enjoyed it in front of home crow. I lived 300 yards from the rink. The Finnish league is very good.
Matt Duchene said in the recent interview he did not go to the KHL, because he thinks there are some places, where you are not in safe. What is your experience with the KHL?
I spent year and half in Russia and I had never though it is not safe. It is weird sometimes. It is different world and life. But I had never felt in unsafe.
Do you think that KHL could reach NHL level sometime in the future?
No. it is impossible. NHL has been for 100 years, KHL for five years. The game and business is different in the NHL. KHL is organized by sponsor. The comparison is unnecessary.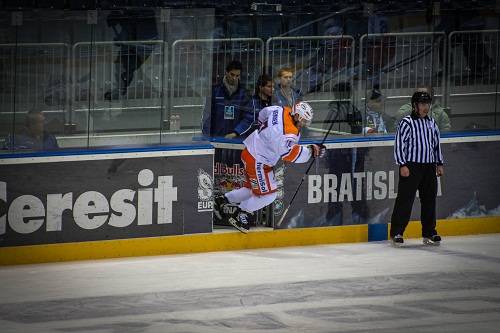 What do you think about lockout?
I think both parties know what they are doing. I have no opinion.
Do you sometimes think about the retirement?
Not for the next five years, but I play for the current season, I have not long term plans. But still I have good feeling inside and a lot of fire to play.
You are also known as the hockey analyst on TV and for Slovak and Czech fans also like the analyst in the magazine Pro Hockey. Do you want to continue in this job after retirement?
I will do TV and coaching juniors, but some hockey media TV or radio, whatever.

Some media fun-related story?
I cannot remember one some story right now. Something fun happens every day.
You own a sports bar in Finland, where are many souvenirs. Can you name some of them?
Yeah, close to the arena. There are a lot of hockey pictures. The Stanley Cup picture, lot of old hockey pictures, new pictures, old pictures, colored photos, black and white photos, all kinds of stuff. And the golden helmet for the best leading scorer.
Eurolanche met with Ville Nieminen in Bratislava, Slovakia, where the international tournament called European Trophy/Red Bull Salute is held. Totally, 32 teams from 7 different European countries play games in the divisions during the year and the best of them are advanced to the playoffs. Now, the semifinals games are on the schedule on Saturday. Another former Avalanche player, Per Ledin, took a part at the tournament for the team HV71, but was eliminated by Nieminen´s team on Thursday in the quarterfinal game. The previus picture shows Ledin and Nieminen in that game. Here is the interview with Ledin.
David Puchovsky
, Slovakia, eurolanche@eurolanche.com
15/12/2012 - 18:00
Discussion