More stories in English
Rick Berry: 16 days in the same suit
Exclusive interview with the former Colorado Avalanche player Rick Berry.
Rick Berry was picked up by the Colorado Avalanche at the 1997 NHL Entry Draft of the 55th place overall, the third round. He spent his junior years playing for the Seattle Thunderbirds and Spokane Chiefs of the WHL and continued at the professional level in the AHL for the Colorado Avalanche´s top affiliate Hershey Bears of the AHL. After almost full three seasons spent in the AHL, he finally got a chance in the top team in Denver at the end of his third season with the organization.
Berry, the defenseman, played 19 games for the Avalanche during the winning season 2000/01 and added 57 in the next season. Overall, he appeared in 77 games in the Avs uniform and gained four assists and 98 penalty minutes. After 2002, Rick played few games for Pittsburgh Penguins and two seasons for Washington Capitals. He had spent the majority of his post-Avalanche career in the AHL playing for Portland Pirates, Utah Grizzlies, San Antonio Rampage, Milwaukee Admirals, Bridgeport Sound Tigers and Springfield Falcons.
Rick spent his last season in his career, 2008/09, in Germany in the team of Duisburg Foxes. Sum up, he played in 197 NHL games, scored two goals and added nine assists for eleven points.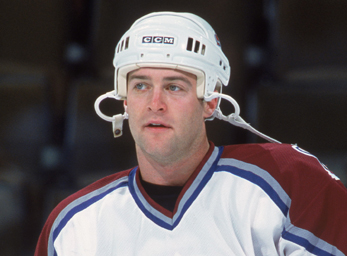 Rick, what are your memories on the draft 1997?
It was a very proud day for myself and my family. The draft was in Pittsburgh in the old Igloo. I will never forget it. It was a great day for a lot of my teammates from the Seattle Thunderbirds as we had a lot of guys drafted that day. The Avs were a very first class organization right from day one!
Can you describe us your playing style?
I always enjoyed playing a physical game. I really got a thrill out of big body checks and hip checks. I can still remember Dave Lewis and Ken Seekings taught me how to hip check when I was 12. I always knew I was never the most skilled or fastest player on the ice. So I took pride in shutting guys down and making their job as hard as possible. Even when I played against good friends I had to be a pain in butt and take them off their game. I wasn't a dirty player but maybe played on the edge at times. By the time the 3rd period came around I wanted them not to want and go in to the corners with me.
How do you remember on your days with the Colorado Avalanche?
Playing in Colorado was my favorite part of my career. This is where I got my start and I will always be thankful for that. The team was very loaded up with Superstars and I was just lucky to be along for the ride. I made some life-long friends in Brad Larsen, Dan Hinote, Brian Willsie and Scott Parker. I could go on and on as I still talk to a lot of the guys every once in a while.
Why the Avs had decided to call you up from the AHL? What was the reason?
Adam Foote was injured and I remember being with Hershey the Avs farm team and we were on the road on Kentucky. It was supposed to be a quick trip so I only had one suit with me and no extra clothes. When I caught up with the Avs in Carolina they were just starting a 16 day road trip. I was superstitious and wore the same suit for 16 days! I had to go buy a winter jacket along the way too.
What was your main role as the Avalanche player?
My role with the Avs was just to be a solid defenseman and be reliable. The coaches always told me that they didn't care what I bring to the score sheet. They were more concerned that I don't cost us on the score sheet. Because we had a very skilled team it was also my role to make we stick up for each other and let teams know they weren't going to push us around. That was pretty easy considering Scott Parker was usually out there with me.
What was your favorite Avalanche teammate and why?
I loved all my teammates and I don't know if I can really narrow it down to one but we had a small group of us that would always hung out on the plane or after games. We always stuck together. Dan Hinote and Brad Larsen are still my closest friends to date.
Could you celebrate with the Stanley Cup?
Since the year of the cup I only played 19 games and you need 41 in the regular season to get your name on the cup. So I was a little short on games but like I said I was pretty fortunate just to be along for the ride.
Is there any most memorable, maybe funny, the Avalanche memory on which you will never forget?
When I first got called up Ray Bourque asked me to sit with him on the bus. I thought he was kidding so I kept walking until he grabbed me and threw me down in the seat. Ray said every day I needed to sit with him and tell him a story about my family or anything that was going on in my life. So from that day on I always sat with Ray and kept him entertained. Ray was probably one of the classiest guys I have ever come across.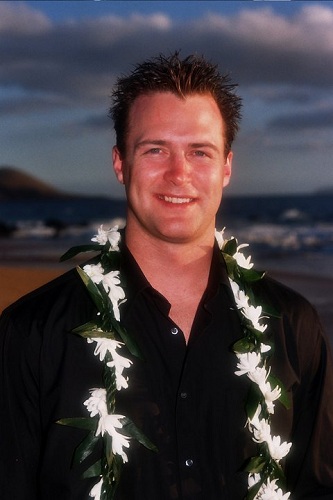 You changed teams two times in one year. Firstly, the trade to Pittsburgh, then claimed by Washington. Was not it hard for you? Did you expect these moves?
Yes it was very hard as I thought I had finally cracked an NHL club with Colorado and thought Pittsburgh wanted me to play for a long time but I could tell something was up in Pittsburgh and could feel I wouldn't be there long. Washington was unexpected as I actually thought I was going to Toronto or Phoenix in the Waiver Draft. I went to Washington and didn't really know anyone. Chris Simon was there but he got traded days later. Washington was a great two years but I didn't really get along with the coach Bruce Cassidy very well and it made for a challenging 2 years.
How do you remember on your last NHL game?
My Last NHL game was Washington vs. Pittsburgh and yes I remember it well as I almost got in a fight with Kelly Buchberger who ended up being my coach a few years later in Springfield and is now a good friend. Our hometowns are very close to each other and his best friend is my neighbor here in Denver. (Small World) I never knew this was going to be my last game but I still have dreams in my sleep all the time of getting called up again.
You are experienced AHL-player. What are pros and cons of the AHL hockey?
The AHL is a very unique league. I think it is a great place for players to develop. You really have to prove yourself every day and the buses and schedule is a grind. Most of the cities are small. I think as a defenseman it is tougher to play in the AHL causes you don't have the structure of the NHL in systems and player reliability. You can see why some players never make it out.
You scored two goals in the NHL. Do you remember on them?
My first goal it took me 115 games to score and I can still remember it like yesterday. I was in Washington and we were playing against Boston. I snuck in from the point and Michael Nylander passed it to me in the slot and I beat John Grahame short side over the pad. I almost jumped thru the glass I was so excited. Definitely one of the most memorable days of my life as that was something I had dreamed about my whole life up until that point. My other goal was in Toronto on Hockey Night In Canada, which meant all my friends and family would be able to see it on TV. I beat Ed Belfour five hole with a slap shot from the point.
Why did you decided to leave North America and play your final professional season in Germany?
When I realized that I probably wasn't going to ever get called back up to the NHL I wanted to give Europe a try. My heart was not into hockey as much as it once was and I could tell I wasn't giving it my all. I knew after playing one year in Europe that I had given all I had to give and decided to move on from Hockey.
How did you like the time there?
Our Hockey team was not very good but we made the best of it and my family and I enjoyed our time there. I really liked the Christmas Markets and the wine from France. It was a great experience and my wife and I will visit when the kids get older.
Was not hard for you to leave family or they were with you there? Did you have some problems with the communication or you know German language?
My second daughter was born back in the USA while I was playing in Duisburg. I flew back for the birth and then my wife came over with my then 2 daughters a month later. Communication wasn't too bad but my oldest daughter was on 1 and half and was allergic to Dairy and eggs and we had to translate all of the ingredients using Google Translate. German people were very helpful and friendly.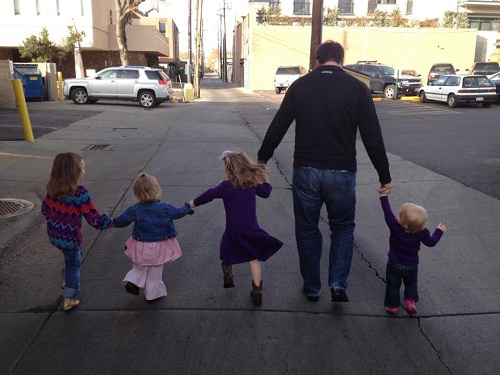 Why have you decided to retire when you were just 30 years old?
I guess I knew it was time. Teams weren't interested in me as much as they were when I was younger and I knew it was time to move on. When you don't feel wanted it plays with your head and your heart and slowly kills your drive. I wanted to play in the NHL and when that wasn't a possibility it changed my drive. My body is still in rough shape, I have a bad right knee, bad neck and bad hips. I couldn't perform the way I wanted.
What are you doing now?
I am now a Financial Consultant with AXA Advisors a wealth management company. I help people with their insurance and financial concerns. It gives me a good feeling to play an important role in people lives just like playing an important part of a team. I get to work with great people.
I have a wife (Tonya) and three daughters Natalie is 5, Caroline is 4 and Molly is 1 and half. We are pretty busy chasing the kids around. Natalie and Caroline are in school and love it!
I read you live in Colorado. Have this place impressed you so much?
My wife and I met in Colorado and we always found Colorado to feel like home. We have tons of friends here and look forward to raising our girls here. We love the weather here and just feel like Colorado is a big playground. We both grew up on the prairies so we really appreciate the mountains.
David Puchovsky
, Slovakia, eurolanche@eurolanche.com
03/01/2013 - 20:00
Discussion