More Fan Club news
Meet Avs fans at WCH in Czech Republic!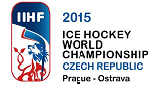 Members of the Eurolanche Fan Club and fans of Colorado Avalanche will visit some games at the World Championship in Czech Republic.
Seven Colorado Avalanche players will appear at the international tournament of 2015 World Championship in Czech Republic. The biggest stars - Nathan MacKinnon, Matt Duchene, Ryan O'Reilly and Tyson Barrie will even play for the same team – Canada. Jan Hejda will represent the home national team, Reto Berra plays for Switzerland and Zach Redmond for USA.
According to the messages that we got in the last days, we know that some Eurolanche members and Avalanche fans will be in the stands for some games – and they won't be only from Czech Republic or Slovakia, but other foreigner countries too. We decided to create open Facebook group under name "Colorado Avalanche fans at WCH in Czech Republic".
Everybody can join this group without restrictions – just click on the link above. The group is for those Avalanche fans, who will watch some WCH games in person in Czech Republic. These fans may then write to each other in this special group and arrange a meeting at the stadium or before or after the game... or even they may wait together at the Avalanche players in front of their hotel. Finally, we would welcome group photos of this meetings in the Facebook group so we can share them with all Avalanche fans in our community and at Eurolanche.com too.
Importantly, we are going to announce big contests on the occasion of WCH. You will be able to win Avs merchandise and signatures. You can use the new Facebook group for this contest too.
Eurolanche.com
, Worldwide, eurolanche@eurolanche.com
27/04/2015 - 10:30
Discussion