More stories in English
WCH 2015 Summary: Day 9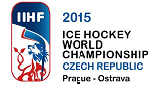 Eurolanche will keep you up-to-date with an everyday summary of WCH game days.
The ninth day at the 2015 IIHF World Championship saw 6 games being played, with 6 Avalanche playing in those games. The Canadian quartet of Barrie, Matt Duchene, Nathan MacKinnon and Ryan O'Reilly played against France while defensemen Jonas Holos a Markus Lauridsen squared off against each other as Norway played Denmark. Reto Berra was the backup to Leonardo Genoni, as Switzerland played Sweden.
France - Canada 3:4 (1:2, 0:1, 2:1)
Three Avalanche players had points in a game, which saw Canada struggle against France. Tyson Barrie assisted on Tyler Seguin's opening goal, while both Duchene and MacKinnon had assists on Eberle's goal, which gave the Canadians a 2:0 lead. Duchene and MacKinnon also registered 2 penalty minutes for minor penalties. Ryan O'Reilly didn't get on the score sheet.
Belarus - Russia 0:7 (0:1, 0:3, 0:3)
Austria - Latvia 1:2 after OT (1:0, 0:1, 0:0 - 0:1)
Finland - Slovakia 3:0 (0:0, 0:0, 3:0)
Sweden - Switzerland 2:1 after OT (1:0, 0:0, 0:1 - 1:0)
After losing to Latvia on wednesday, Reto Berra was only in the role of the backup to Swiss teammate Leonardo Genoni, who played a great game and gave the Swiss a chance to at least get the loser point. The odds of starting Switzerland's next game seem to be in favor of Genoni.
Denmark - Norway 4:1 (2:1, 1:0, 1:0)
Bluelliners Lauridsen and Holos faced off in a Scandinavian derby, which saw Lauridsen's side take the win. Altough his side won, Lauridsen only watched the game from the bench, as his coach didn't give him any ice-time, much like a couple of his teammates on the bottom line. Holos, on the other hand, had the highest TOI on the Norwegian team - 26:37. He had one shot on goal and finished the game with two minus-points.
Avalanche players' stats after nine days (games played, goals, assists, points):

1. Matt Duchene Canada 5 2 5 7
2. Jonas Holos Norway 6 1 4 5
3. Ryan O'Reilly Canada 5 0 5 5
4. Nathan MacKinnon Canada 5 1 4 5

5. Tyson Barrie Canada 5 0 3 3

6. Jan Hejda Czech Republic 5 0 2 2
7. Zach Redmond USA 3 0 0 0
8. Markus Lauridsen Denmark 6 0 0 0
Reto Berra (Switzerland); 0-0-2; 86,96% SVS; 2,83 GAA
Michal Hezely
, Slovakia, hezely@eurolanche.com
09/05/2015 - 23:00
Discussion