More Anniversary stories
Eurolanche's 10th anniversary (1.)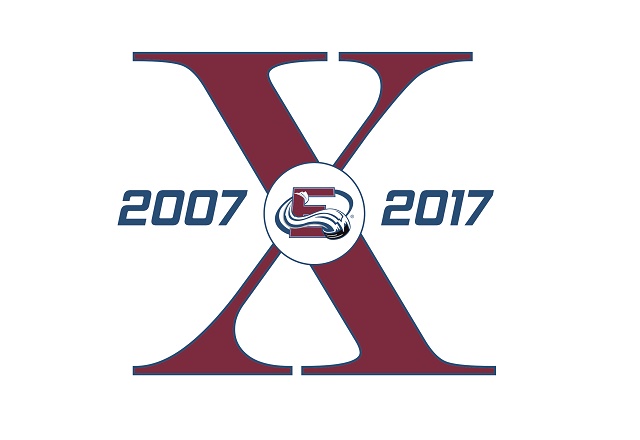 A special series of articles on the occasion of Eurolanche's anniversary.
This season, the Eurolanche Fan Club entered its 10th season in existence and will celebrate its 10th anniversary on August 12, 2017. On this occasion, we will be publishing a special series of articles about the Fan Club's history, about your typical European NHL fan before Eurolanche came to be and other interesting topics that weren't previously published. All of these articles will also be published in the coming book about Eurolanche (which will be published in both Slovak and English), which will be published in late 2017. Various memorabilia and more surprises will be part of Eurolanche's big anniversary meeting in the High Tatras in August. Every participant will receive Avalanche merchandise and player autographs for free.
Today, I take a look back on three books, which had played a major role in the lives of every NHL fan growing up in Europe in the 90's. "Hviezdy NHL" (translated as "The Stars of the NHL) introduced me to the real NHL stars of their era and future Hall of Famers. A sticker album was also a must-have for every European NHL fan. I noticed that they printed new editions every season after noticing them in newsstands, but this one, from the 1998/99 season, will always be special to me. Last but not least, the third book "Počítajme s NHL" (translated as Counting with the NHL) was a great guide to the rules of the NHL for children. I have to say that I left out one very important piece – my first EA Sports NHL game, which was NHL 2000 for the original PlayStation. That being said, it's not a tragedy, as I owned an illegal copy without the nice original cover art. As many kids at that time, my PlayStation had a special illegal chip in order to play illegally-burned copies of games.
Don't forget:
Eurolanche's big anniversary meeting will take place in August 2017. All registered members were already sent the meeting's schedule, as well as more info about the registration deadline.

The book will also include 24 member stories. We only have 3 spots left.
Our competition for a Colorado Avalanche jersey continues! All you need to do is to upload your photos on Story.Eurolanche.com.
David Puchovsky, Michal Hezely
, Slovakia, eurolanche@eurolanche.com
06/08/2017 - 22:00
Discussion