More Anniversary stories
Eurolanche's 10th anniversary (2.)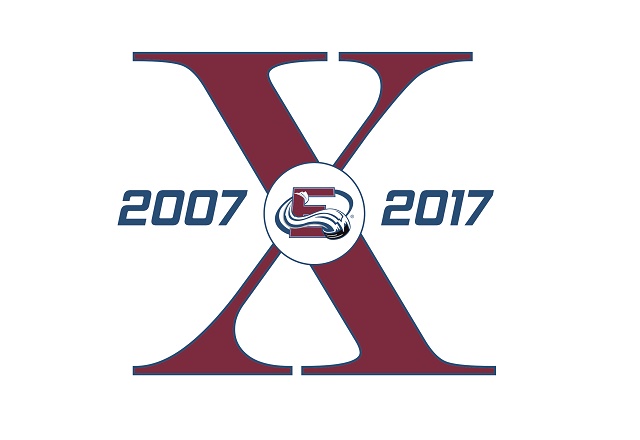 A special series of articles on the occasion of Eurolanche's anniversary.
This season, the Eurolanche Fan Club entered its 10th season in existence and will celebrate its 10th anniversary on August 12, 2017. On this occasion, we will be publishing a special series of articles about the Fan Club's history, about your typical European NHL fan before Eurolanche came to be and other interesting topics that weren't previously published. All of these articles will also be published in the coming book about Eurolanche (which will be available in both Slovak and English), which will be published in late 2017. Various memorabilia and more surprises will be part of Eurolanche's big anniversary meeting in the High Tatras in August. Every participant will receive Avalanche merchandise and player autographs for free.
Do you know what Eurolanche's original name was supposed to be? Yeti Ultras. I'm not joking. It was the first suggestion from one of the first Eurolanche members – the fan club didn't even have its name during its early hours of existence. I founded Eurolanche on August 12th, 2007. I chose its current name from other fans suggestions on the next day. Unfortunately, I don't remember who the original author of the name is – the same with the logo's author released in September 2007. Fortunately, the Yeti Ultras name didn't make it. During the first months, we used to stylize Eurolanche as EuroLanche. The change to stick with Eurolanche came later on. The first logo wasn't a very good or detailed copy of the Colorado Avalanche logo. We switched to a high-quality one in 2012. You will be able to read similar stories from the past like this in the coming book about Eurolanche, which will also be available in English, in late 2017. I will also publish my old text, which was virtually an announcement of the founding of a new fan club.
Don't forget:
Eurolanche's big anniversary meeting will take place in August 2017. All registered members were already sent the meeting's schedule, as well as more info about the registration deadline.

The book will also include 24 member stories. We only have 3 spots left.
Our competition for a Colorado Avalanche jersey continues! All you need to do is to upload your photos on Story.Eurolanche.com.
David Puchovsky, Michal Hezely
, Slovakia, eurolanche@eurolanche.com
06/08/2017 - 23:00
Discussion