More Anniversary stories
Eurolanche's 10th anniversary (34.)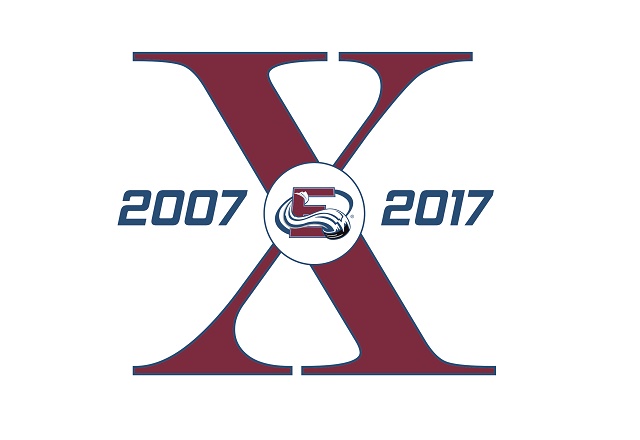 Until the end of 2017, we will bring you more articles from the series about the history of the Eurolanche Fan Club.
I wanted to present our members with the Avalanche merchandise or players signatures from the beginning, but finally it took some time when I could announce our first contest. We "receive" or "gather" souvenirs to our competitions in few ways: usually and most of the time I buy souvenirs in Denver for other members, and sometimes other executive staff members buy them too; sometimes we found a sponsor who donate us with them. Of course it is nothing big, like jerseys, hoodies or hockey sticks… But there were three examples when our members could win an Avalanche jersey. Firstly, I won the jersey in Denver, but because I have had already more than two, I donated it to our first big contest. Secondly and thirdly, we got a jersey thanks a sponsorship. One jersey was a part of the competition at our anniversary meeting, the other found its winner in Sweden at the Global Series event. Usually, our members can win pins, pens, hockey pucks, stickers… and players signatures! Since Invasion I I take many players photos for their signatures. Majority of them is for our members. It is really complicated to receive enough autographs. But I realize what it means to our members who never will visit Denver. Our most active members, mainly editors, receive souvenirs and autographs annually as their main benefit. Since the past summer, only Yeti Ultras group members can enter our general contest. Read more how you can join this group at this link.
This story is a part of the Eurolanche book who was published in November on 210 pages. An English edition was proofread and translated by a pro-translator. In total, there were printed 300 copies. Only around 10 are still available. One book costs 11,99 €. If there will remain some copies after New Year, a price will be increased to 19,99 €. You can order your copy at Book.Eurolanche.com.
David Puchovsky
, Slovakia, eurolanche@eurolanche.com
26/12/2017 - 13:00
Discussion