More stories in English
Nine Avs set to appear at the WCH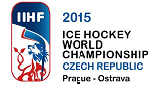 Nine Avalanche players are set to appear at this year's World Championship, what are the chances of their success?
This year's WCH held in Czech cities Ostrava and Prague will start May 1st, with nine players from the Colorado Avalanche set to appear in 6 different national teams. The only team with more Avs players, four in total, will be Canada, which will once again be one of the favorites to win gold. Defenseman Jan Hejda, Czech Republic's assistant captain, also has a good shot at a medal. Russia and Sweden, other medal favorites, will be without Gabriel Landeskog and Semyon Varlamov respectively.
Matt Duchene – Canada
This year didn't go as planned for Duchene, even though he was the Avs best center. The upcoming tournament will be a perfect chance for him to salvage what's left of his season. This will be Duchene's fourth tournament and he'll be one of Canada's key players. Duchene scored a goal in Canada's exhibition game against Austria.
Tyson Barrie – Canada
Barrie racked up a total of 53 points during the season and thus earned himself a spot on Todd McLellan's strong roster. After playing for Canada's U20 team in the past, this tournament will be his debut in Canada's senior team. Barrie was paired with Aaron Ekblad in the team's only exhibition game.
Nathan MacKinnon – Canada
Last year's Calder Trophy winner has struggled in his sophomore year, but received an invitation to Team Canada. He played for Canada at last year's WCH at the age of 18, but made a good impression although Canada lost in the quarterfinals. He finished the tournament with 4 points (1+3). He was held without a point in Canada's exhibition game against Austria.
Ryan O'Reilly – Canada
O'Reilly's the last Avs player, who will suit up for Team Canada. This will be his third appearance at the tournament and he's been one of Canada's core players in the years the Avs failed to make the playoffs. He was one of Canada's shut-down forwards the last time he played at the WCH in 2013, where he played 8 games and put up 3 points. He didn't record a point in Canada's game against Austria.
Jan Hejda – Czech Republic
Hejda should be one of the team's key players at this year's World Championship, his second in his home country. The Czechs will rely heavily on the team's offense, but the overlooked defense will look to give the hosts a boost on their quest for a medal. Hejda played in the team's last two exhibition games against Finland, but didn't get his name on the score sheet.
Zach Redmond – USA
Redmond was one of the season's pleasant surprises, which earned him a spot on the US roster. Redmond will be one of a number of newcomers to the national team, the chances of which are not easy to predict. He recorded an assist in the team's only exhibition game.
Reto Berra – Switzerland
Berra sat on the bench for most of the season, but earned some starts late in the season. Berra will battle Leonardo Genoni for playing time. In his only exhibition game, Berra allowed 6 goals against France.
Jonas Holos – Norway
Holos will once again anchor Norway's defense and will try to help the team steal some points from their opponents. Holos played in 8 exhibition games, getting 4 points.
Markus Lauridsen – Denmark
24-year-old Lauridsen has once again played the season for the Avs AHL affiliate, the Lake Erie Monsters. He will play alongside his older brother Oliver at this year's WCH. Lauridsen played in Denmark's final two exhibition games, recording an assist.
Michal Hezely
, Slovakia, hezely@eurolanche.com
01/05/2015 - 08:00
Discussion