More Fan Club news
Eurolanche's coverage of WCH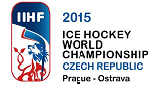 The biggest European Fan Club of Colorado Avalanche covers the World Championship event and offers to its members a chance to win the Avalanche merchandise.
Colorado Avalanche didn't clinch a playoff spot this year, but it hasn't stopped a work of the Eurolanche organization. The Fan Club covers the World Championship tournament in Czech Republic and its main coverage is focused on the Avalanche players representing their respective national teams. "We have our writers who will be in the stands for some games and we have also dozens of our members, mainly from Czech Republic and Slovakia, who will be there as well. It give us a great scope of people who can provide our website Eurolanche.com the most actual and most interesting information and pictures from a first hand," said President of the Fan Club David Puchovsky who had a short meeting with Duchene, MacKinnon, Barrie and O'Reilly along with other Eurolanche members right after the end of Team Canada's final exhibition game against Austria in Vienna.
Publishing the first hand updates on the members of the Colorado Avalanche organization (Matt Duchene, Nathan MacKinnon, Tyson Barrie, Ryan O'Reilly, Reto Berra, Jan Hejda, Zach Redmond, Jonas Holos and Markus Lauridsen) isn't the sole aspect of the Fan Club's event coverage. Eurolanche crew created a special group on Facebook named 'Colorado Avalanche fans at WCH in Czech Republic' where all Avalanche fans around a world can contact other Avs fans and arrange pre-, in- or post-games meetings. "Our main goal has been always to connect the Colorado Avalanche fans all over the world. We offer main service to Europeans, but we welcome fans from any country," said Puchovsky.
Finally, all Eurolanche members have a chance to win the Avalanche winter hat and a DVD of Peter Forsberg's retirement ceremony. All what they need to do is to send their own picture with some Avalanche merchandise (jersey, cap, hat, t-shirt etc) that was taken at some World Championship game in the stands. After the final game of the tournament, the executive staff members of the Fan Club will draw one winner of fans who sent their pictures. Meanwhile, all sent photos will be shared at both Eurolanche's social networks on Facebook and Twitter. The members can use mentioned special Facebook group to not only arrange a meeting with other Avs fans, but also to take a group photo with them too.
Eurolanche.com
, Worldwide, eurolanche@eurolanche.com
03/05/2015 - 17:00
Discussion