More stories in English
WCH 2015 Summary: Day 3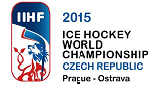 Eurolanche will keep you up-to-date with an everyday summary of WCH game days.
A total of six game were played on the third day of the WCH and five Avalanche players were in action today. Matt Duchene, Ryan O'Reilly, Tyson Barrie and Markus Lauridsen played for their respective teams, while Swiss goalie Reto Berra sat on the bench as the team's backup.
Austria – Sweden 1:6 (0:3, 0:3, 1:0)
Russia – Slovenia 5:3 (3:0, 1:1, 1:1)
Belarus – Slovakia 1:2 after OT (0:0, 0:0, 1:1 – 0:1)
Canada – Germany 10:0 (4:0, 5:0, 1:0)
Canada played without any changes in their line-up, the only change being goalie Martin Jones playing instead of Mike Smith. Nathan MacKinnon, who powered the Canadians to a win against Latvia, failed to record a point. Tyson Barrie was also held off the score sheet. The other two Avs playing for Canada fared better, as Ryan O'Reilly recorded his first point of the tournament – an assist on Sidney Crosby's goal, which opened the scoring. He also had an assist on Cody Eakin's first period tally. Matt Duchene was the leading scorer of the quartet, as he assist on all of Taylor Hall's three goals. Duchene had to wait for his second goal of the championship until the start of the third period, where he successfully converted his penalty shot, which gave the Canadians a two-digit lead.
Denmark – Finland 0:3 (0:0, 0:3, 0:0)
As it was the case against Slovakia, Lauridsen played the game on the third defensive pairing alongside Mads Boedker. Lauridsen once again failed to get on the score sheet and only recorded one shot on goal along with two minus points.
France - Switzerland 1:3 (0:1, 0:1, 1:1)
Swiss coach Glen Hanlon stated earlier that goalie Leonardo Genoni will start between the pipes for Switzerland's second game of the tournament. Genoni fared better than Reto Berra, backstopping the Swiss to their first win in two games, which raised questions about who should start in goal for the next game.
Avalanche players' stats after three days:
Matt Duchene Canada 2 2 3 5
Nathan MacKinnon Canada 2 1 2 3
Ryan O'Reilly Canada 2 0 2 2
Tyson Barrie Canada 2 0 1 1
Jan Hejda Czech Republic 2 0 1 1
Jonas Holos Norway 2 0 1 1
Markus Lauridsen Denmark 2 0 0 0
Reto Berra; 0-0-1; 84% SVS; 3,69 GAA
Michal Hezely
, Slovakia, hezely@eurolanche.com
03/05/2015 - 23:00
Discussion