More stories in English
WCH 2015 Summary: Day 5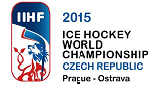 Eurolanche will keep you up-to-date with an everyday summary of WCH game days.
Four games were played on the fifth game day, with Markus Lauridsen being the only Avalanche player in action today.
Switzerland – Germany 1:0 (0:0, 0:0, 1:0)
Reto Berra was once again in the role of the backup goalie, as Leonardo Genoni manned the crease for the Swiss and shut out the Germans.
Denmark – Belarus 1:5 (1:0, 0:3, 0:2)
Markus Lauridsen played on the Denmark's third defensive pairing once again and yet again failed to record any points. Lauridsen only got a 10-minute major penalty and ended the game with three minus points.
Austria – France 0:2 (0:0, 0:0, 0:2)
Slovakia – Slovenia 3:1 (0:1, 0:0, 3:0)
Avalanche players' stats after five days (games played, goals, assists, points):
1. Matt Duchene Canada 3 2 4 6
2. Nathan MacKinnon Canada 3 1 3 4
3. Ryan O'Reilly Canada 3 0 3 3
4. Tyson Barrie Canada 3 0 2 2
5. Jan Hejda Czech Republic 3 0 1 1
6. Jonas Holos Norway 3 0 1 1
7. Zach Redmond USA 1 0 0 0
8. Markus Lauridsen Denmark 3 0 0 0
Reto Berra; 0-0-1; 84% SVS; 3,69 GAA
Michal Hezely
, Slovakia, hezely@eurolanche.com
05/05/2015 - 23:00
Discussion