More stories in English
WCH 2015 Summary: Day 12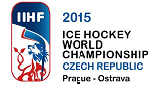 Eurolanche will keep you up-to-date with an everyday summary of WCH game days.
The twelft game day was the last day of the group stage, with 6 games being played and all Avalanche players, except Markus Lauridsen, who already played his last game at the tournament yesterday, were in action.
Canada – Austria 10:1 (4:0, 2:0, 4:1)
After scoring 10 against Germany, Team Canada once again exploded to score 10 against Austria. All 4 Canadian Avs players played their part in the victory, with Matt Duchene playing the biggest, scoring 2 goals, his second being the tenth, just like against Germany, and adding 2 assists. His 4-point outing helped him to tie teammate Jason Spezza and Swedish defenseman Oliver Ekman-Larsson atop the scoring table. Nathan MacKinnon and Tyson Barrie also had one goal apiece, with MacKinnon also adding an assist. Ryan O'Reilly's still waiting for his first goal of the tournament, but he did have another assist.

Norway – Belarus 2:3 (0:1, 1:2, 1:0)
Because of their loss against Denmark, the Norwegians knew they were to play their last game of the tournament against Belarus. Jonas Holos once again had Norway's highest TOI, while also recording an assist and two plus-points. Thanks to his great overall performance, Holos was chosen as one of Norway's three best players of the tournament.

Latvia – France 2:3 after SO (1:0, 1:0, 0:2 - 0:0, 0:1)
USA – Slovakia 5:4 after OT (2:0, 2:4, 0:0 - 1:0)
After spending one day in the press box, defenseman Zach Redmond returned to the US lineup and although he only spent about 5 and a half minutes on the ice, he recorded an assist, after Charlie Coyle redirected his shot into the net. He also recorded a plus-point.

Czech Republic – Switzerland 2:1 after SO (0:1, 0:0, 1:0 - 0:0, 1:0)
Jan Hejda played 16 minutes, including a shift in OT, while also recording two shots on his Avalanche teammate Reto Berra. Berra stood tall throughout the whole game, holding a shutout until being beaten in the third period. He was deservedly named Switzerland's player of the game.
Finland – Russia 3:2 after SO (0:1, 1:0, 1:1 - 0:0, 1:0)
Avalanche players' stats after twelve days (games played, goals, assists, points):

1. Matt Duchene Canada 7 4 7 11
2. Nathan MacKinnon Canada 7 3 5 8
3. Ryan O'Reilly Canada 7 0 7 7
4. Jonas Holos Norway 7 1 5 6

5. Tyson Barrie Canada 7 1 3 4

6. Jan Hejda Czech Republic 7 0 2 2
7. Zach Redmond USA 4 0 1 1
8. Markus Lauridsen Denmark 7 0 0 0

Reto Berra (Switzerland); 0-1-3; 87.6% SVS; 3.57 GAA
Michal Hezely
, Slovakia, hezely@eurolanche.com
12/05/2015 - 23:00
Discussion