More Anniversary stories
Eurolanche's 10th anniversary (3.)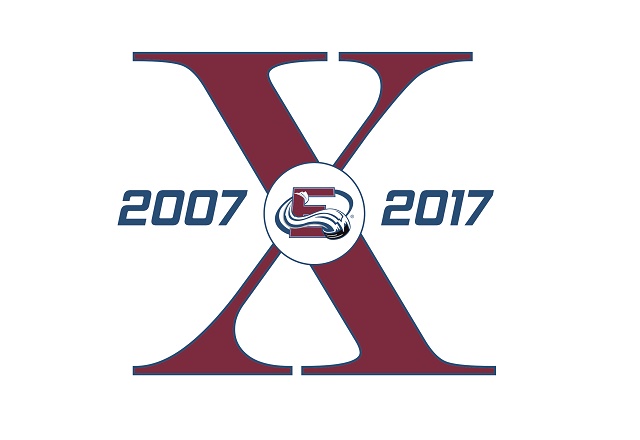 A special series of articles on the occasion of Eurolanche's anniversary.
This season, the Eurolanche Fan Club entered its 10th season in existence and will celebrate its 10th anniversary on August 12, 2017. On this occasion, we will be publishing a special series of articles about the Fan Club's history, about your typical European NHL fan before Eurolanche came to be and other interesting topics that weren't previously published. All of these articles will also be published in the coming book about Eurolanche (which will be available in both Slovak and English), which will be published in late 2017. Various memorabilia and more surprises will be part of Eurolanche's big anniversary meeting in the High Tatras in August. Every participant will receive Avalanche merchandise and player autographs for free.
The 2005/06 season was nothing but nice for Colorado Avalanche fans from Slovakia. Their countryman, goalie Peter Budaj made his NHL debut and appeared in 34 games. Marek Svatos found his solidified his place in the lineup and collected 50 points (32 goals and 18 assists) in just 61 games. Only a handful of fans – if any – can remember the third Slovak player, who almost joined Peter and Marek. Forward Frantisek Skladany was drafted by the Avalanche 143rd overall in 2001. Like a few fellow Slovaks, he played in the NCAA for Boston University and we can assume he also graduated there. He played for the Avalanche then-affiliate, the Hershey Bears of the AHL. During the aforementioned 2005/06 season, he was called up to the NHL – for the first and only time. His big dream almost came true in January 2006. Unfortunately, he was sent back to the AHL (to the Avs' new affiliate in Lowell) after a few games as a healthy scratch. He finished his season in the AHL and then went back to Europe, where he has been playing ever since. Frantisek spent the majority of his pro career in the Czech league (winning the league once) and he played several games in Russia, Belarus and Slovakia, as well. Back in 2006, I used to cut out all stories regarding the Avalanche and especially their newly loved and discovered Slovak players from Slovak and Czech newspapers and I pasted them into special books. I will talk about these books later in this article series. One of those stories was about Frantisek's call up. It was published by the biggest Slovak newspaper called 'Novy Cas'. In the article Frantisek said: "It really surprised me! I hope I get on the ice for a game soon. I hope the team will play well. I was called up from Lowell due to Brad May's injury. They need to replace him. I want to use this opportunity and stay there as long as is possible." It worth noting that the author of this story and the photo is a Czech-American named Josef Cafourek, who has been living in Denver for decades and is in the crowd for every single Avs game. He cooperates with various Slovak and Czech media.
Don't forget:
Eurolanche's big anniversary meeting will take place in August 2017. All registered members were already sent the meeting's schedule, as well as more info about the registration deadline.

The book will also include 24 member stories. We only have 3 spots left.
Our competition for a Colorado Avalanche jersey continues! All you need to do is to upload your photos on Story.Eurolanche.com.
David Puchovsky, Michal Hezely
, Slovakia, eurolanche@eurolanche.com
06/08/2017 - 23:55
Discussion