More Anniversary stories
Eurolanche's 10th anniversary (8.)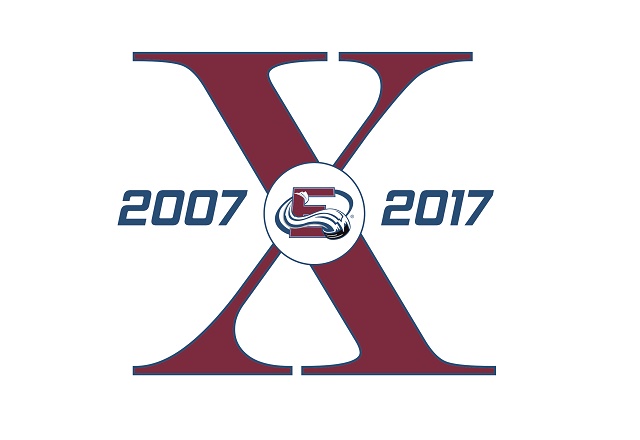 A special series of articles on the occasion of Eurolanche's anniversary.
This season, the Eurolanche Fan Club entered its 10th season in existence and will celebrate its 10th anniversary on August 12, 2017. On this occasion, we will be publishing a special series of articles about the Fan Club's history, about your typical European NHL fan before Eurolanche came to be and other interesting topics that weren't previously published. All of these articles will also be published in the coming book about Eurolanche (which will be available in both Slovak and English), which will be published in late 2017. Various memorabilia and more surprises will be part of Eurolanche's big anniversary meeting in the High Tatras in August. Every participant will receive Avalanche merchandise and player autographs for free.
Eurolanche has its own "Godfather". In our region in Europe it is normal when new projects have got their godfathers. For example, when a singer is about to launch a new album, he organizes a big event for special guests and chose one or more godfathers who would officialy launch his new project. Godfather launching could be done with a water, champagne, ice, food, flowers or anything that is connected to the project somehow. We used an ice which Peter dropped on a plaquete you can see below. You can also see a big title "EUROLANCHE CHRISTENING" that has no meaning in this matter in English. I just did not know English well back in those days, so I used an exact and not correct translation. When and where this event happened? I met Peter Budaj in 2007 for the first time, few weeks before Eurolanche was established. I was a young reporter for one NHL site and I wanted to do an interview with my first NHL player. It was really, really hard to meet Peter as I did not know any other journalists aor any other key contacts who would provide me with a help how to get in touch with the NHL player. One year later in 2008, I asked Peter to become a godfather of the Eurolanche. We organized a meeting in his hometown Banska Bystrica, the very first group event in the Eurolanche history. Peter became our honorary member and officialy launched the Eurolanche by dropping an ice on the plaquete.
Don't forget:
Eurolanche's big anniversary meeting will take place in August 2017. All registered members were already sent the meeting's schedule, as well as more info about the registration deadline.

The book will also include 24 member stories. We only have 3 spots left.
Our competition for a Colorado Avalanche jersey continues! All you need to do is to upload your photos on Story.Eurolanche.com.
David Puchovsky
, Slovakia, eurolanche@eurolanche.com
07/08/2017 - 22:00
Discussion