More Anniversary stories
Eurolanche's 10th anniversary (6.)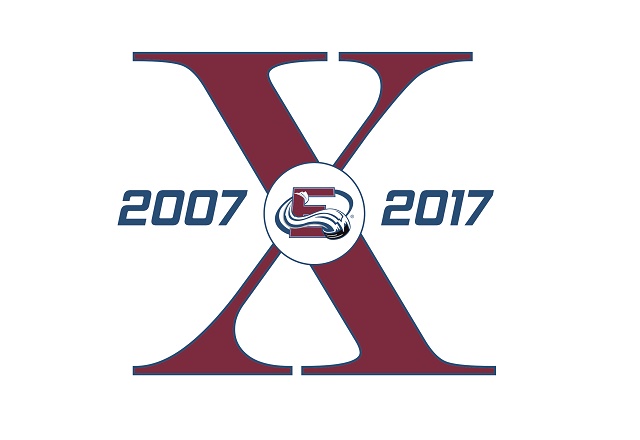 A special series of articles on the occasion of Eurolanche's anniversary.
This season, the Eurolanche Fan Club entered its 10th season in existence and will celebrate its 10th anniversary on August 12, 2017. On this occasion, we will be publishing a special series of articles about the Fan Club's history, about your typical European NHL fan before Eurolanche came to be and other interesting topics that weren't previously published. All of these articles will also be published in the coming book about Eurolanche (which will be available in both Slovak and English), which will be published in late 2017. Various memorabilia and more surprises will be part of Eurolanche's big anniversary meeting in the High Tatras in August. Every participant will receive Avalanche merchandise and player autographs for free.
I will never forget on a day when the Eurolanche "raided" to the most reading daily newspaper in Slovakia. Back in February 2014, I worked for this paper and there were ongoing Winter Olympics. As a reporter, one of my roles was to ask random ice hockey fans what result do they predict for the game between Slovakia and Czech Republic. For Czechs and Slovaks all mutual games have been big all the time. First two pages of the paper were a preview of the game and the third page was supposed to introduce fans' opinions and predictions. It was the first great opportunity how to connect my work with the Eurolanche. It was easy task for me. I contacted 9 Eurolanche Slovak/Czech members with my questions on the game result. At the end of the day, third page consited of 11 fans - and 9 of them were from the Eurolanche! Of course, I could not make a shootout to the Fan Club, but anyway it was still cool to have so many members on one page, on the third page of the most selling daily paper in Slovakia. Moreover, Eurolanche finally appeared in this newspaper later, when I was not working them anymore that is a paradox. But I will talk about this sometime later. And what about that game? Slovaks lost 3:5 and the whole tournament was such a disaster for them. Czechs lost against Team USA in the quarterfinals.
Don't forget:
Eurolanche's big anniversary meeting will take place in August 2017. All registered members were already sent the meeting's schedule, as well as more info about the registration deadline.

The book will also include 24 member stories. We only have 3 spots left.
Our competition for a Colorado Avalanche jersey continues! All you need to do is to upload your photos on Story.Eurolanche.com.
David Puchovsky
, Slovakia, eurolanche@eurolanche.com
07/08/2017 - 19:00
Discussion