More Anniversary stories
Eurolanche's 10th anniversary (5.)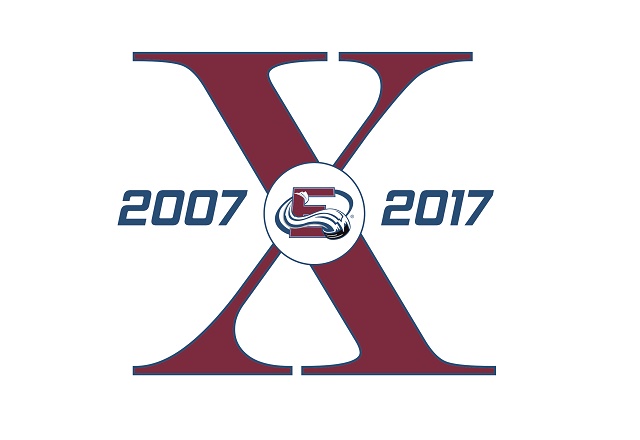 A special series of articles on the occasion of Eurolanche's anniversary.
This season, the Eurolanche Fan Club entered its 10th season in existence and will celebrate its 10th anniversary on August 12, 2017. On this occasion, we will be publishing a special series of articles about the Fan Club's history, about your typical European NHL fan before Eurolanche came to be and other interesting topics that weren't previously published. All of these articles will also be published in the coming book about Eurolanche (which will be available in both Slovak and English), which will be published in late 2017. Various memorabilia and more surprises will be part of Eurolanche's big anniversary meeting in the High Tatras in August. Every participant will receive Avalanche merchandise and player autographs for free.
All my tickets. Almost. I took part in eight Eurolanche Invasions out of nine. I only missed Eurolanche Invasion II, because two trips were organized during the same year. I couldn't have made it. I will reveal details about how I co-organized Invasion II from Slovakia via my cell phone in the coming book about Eurolanche. I've kept tickets from Colorado Avalanche games that I attended over the course of the past years. Unfortunately, not all of them are in the photo. If you took a seat next to me in the Pepsi Center at some point in the past, you wouldn't be surprised that I lost some of them. I always bring so many things with me that it's a miracle I have not lost anything else. OK, maybe one more poster with a supportive slogan about Peter Budaj at my first Avalanche game. To be more precise, I am missing one ticket from Invasion III (I still remember how I was searching for it) and four tickets from Invasion VII (I guess the tickets weren't so nice, printed on normal people only so they did not attract me much). You can see 47 tickets in the picture. Only a genius could calculate that one more ticket is missing, as 47 and 5 makes 52 – and the total number of scheduled games during my eight Invasions were 53. It happened during Invasion VI, when almost everyone got sick and had to miss one game. I was also among the group. You can also see the details of the tickets. Most of them are regular material. A few are nicer – they are from the season ticket holders who get such tickets for every game and then some of them re-sell them via third parties. The nicest tickets are definitely those two from Invasion VIII, from the Alumni Game and the Stadium Series Game at Coors Field. They are made of hard material with deep details on the front side. You can also see a collection of VIP stickers/tickets that we got at the meetings with Avs players after the games. Each ticket represents a unique memory for me. It's hard to believe I saw such a piece of history in one picture. Over the last eight years and a few days, I personally attended 52 Colorado Avalanche games (4 away games), which is quite incredible. Two other tickets from two games in Prague, Czech Republic are also missing. Back in 2008, the NHL held two games and they were my first NHL games ever. A few weeks later, I went to Denver as part of the Eurolanche Invasion I crew, but this is a different story. Last but not least, big thank you to everyone who helped not only me, but eachl Eurolanche Invasion group receive so many tickets free of charge.
Don't forget:
Eurolanche's big anniversary meeting will take place in August 2017. All registered members were already sent the meeting's schedule, as well as more info about the registration deadline.

The book will also include 24 member stories. We only have 3 spots left.
Our competition for a Colorado Avalanche jersey continues! All you need to do is to upload your photos on Story.Eurolanche.com.
David Puchovsky, Michal Hezely
, Slovakia, eurolanche@eurolanche.com
07/08/2017 - 18:00
Discussion