More Anniversary stories
Eurolanche's 10th anniversary (9.)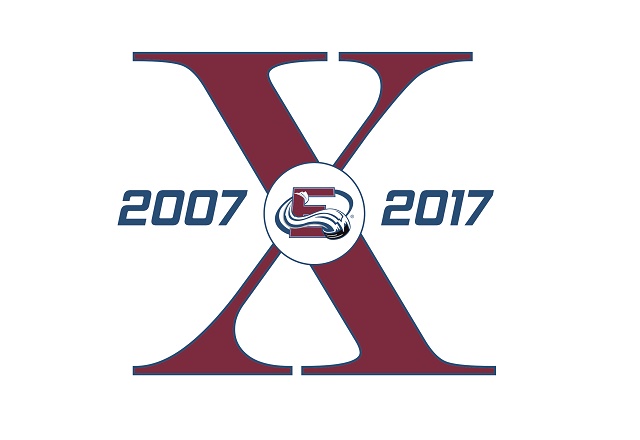 A special series of articles on the occasion of Eurolanche's anniversary.
This season, the Eurolanche Fan Club entered its 10th season in existence and will celebrate its 10th anniversary on August 12, 2017. On this occasion, we will be publishing a special series of articles about the Fan Club's history, about your typical European NHL fan before Eurolanche came to be and other interesting topics that weren't previously published. All of these articles will also be published in the coming book about Eurolanche (which will be available in both Slovak and English), which will be published in late 2017. Various memorabilia and more surprises will be part of Eurolanche's big anniversary meeting in the High Tatras in August. Every participant will receive Avalanche merchandise and player autographs for free.
When I am looking back to the Eurolanche's early days, I am laughing. It was real deep history. But every project has to had its early days that has nothing with the current professional existence and operaitons, right? Check the photo below. Our first poster! A logo and text. How simple! I and Norbert who has been with the Eurolanche since early days met in Prague, Czech Republic, where we visited the NHL Premiere games in 2008. We pasted these poster in city. Also on the places where it was not officialy allowed. With my cell number there! What a crazy idea. Hopefulyl there were not any consequences for me. Also, first our members received Eurolanche ID cards. You can see some of their versions. We had the biggest one with us at the Eurolanche Invasion I. Finally, I stopped to produce these ID cards within few months. I am glad some of the very first members still have them and keep them as a nice memory on the Eurolanche' early days.
Don't forget:
Eurolanche's big anniversary meeting will take place in August 2017. All registered members were already sent the meeting's schedule, as well as more info about the registration deadline.

The book will also include 24 member stories. We only have 3 spots left.
Our competition for a Colorado Avalanche jersey continues! All you need to do is to upload your photos on Story.Eurolanche.com.
David Puchovsky
, Slovakia, eurolanche@eurolanche.com
07/08/2017 - 23:00
Discussion