More Anniversary stories
Eurolanche's 10th anniversary (10.)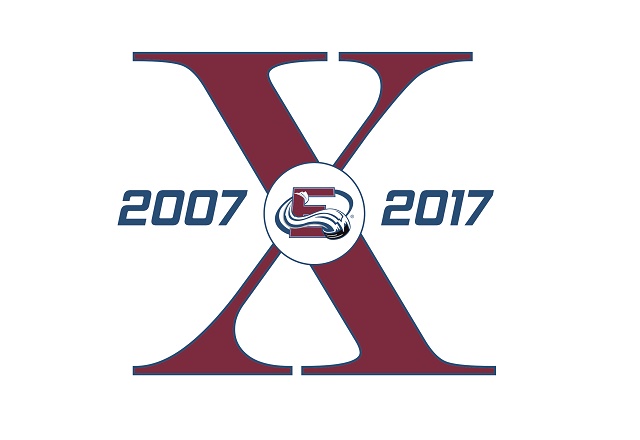 A special series of articles on the occasion of Eurolanche's anniversary.
This season, the Eurolanche Fan Club entered its 10th season in existence and will celebrate its 10th anniversary on August 12, 2017. On this occasion, we will be publishing a special series of articles about the Fan Club's history, about your typical European NHL fan before Eurolanche came to be and other interesting topics that weren't previously published. All of these articles will also be published in the coming book about Eurolanche (which will be available in both Slovak and English), which will be published in late 2017. Various memorabilia and more surprises will be part of Eurolanche's big anniversary meeting in the High Tatras in August. Every participant will receive Avalanche merchandise and player autographs for free.
Do you remember on a magical season of 2007/08 when both Adam Foote and Peter Forsberg reunited with the Colorado Avalanche? Forsberg still could earn two points per game in average. Foote was a great mentor and tough guy in the Avs defensive - someone who they are still missing after years since his retirement. Honestly, I really believed they could win the Cup in that season. I can see many hockey experts believed the same. Avs were a dark horse of the playoffs, but could not get over the Red Wings. If any other team was their opponent, they would make it to the next round. It is interesting to follow next Foote's and Forsberg's steps. Foote remained with the Avalanche for the next three years. Forsberg took two-year break from the hockey and reunited Foote in his last season - for only two games. Finally, both players retired in the same season. They came back together, they left together. What a sad year. I remember on the season 2007/089 very good, because we made the Eurolanche Invasion I one year after. Many faces from the previous years had stayed there. But not Forsberg, not Sakic - he was injured during our visit and both crews of Invasion I and Invasion II did not see him anywhere around. We met him at the Invasion III year after when he was a coach for the local kids team. So if the Eurolanche was founded one year earlier, we probably watched both Forsberg and Sakic in an action. What I shame. But I do not regret anythin. That's life.
David Puchovsky
, Slovakia, eurolanche@eurolanche.com
08/08/2017 - 19:27
Discussion