More Anniversary stories
Eurolanche's 10th anniversary (13.)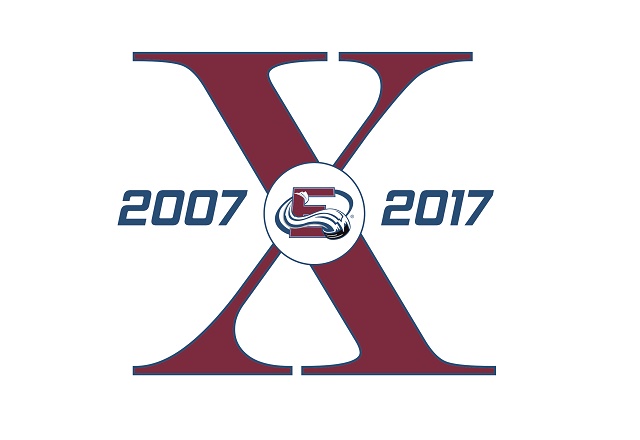 A special series of articles on the occasion of Eurolanche's anniversary.
This season, the Eurolanche Fan Club entered its 10th season in existence and will celebrate its 10th anniversary on August 12, 2017. On this occasion, we will be publishing a special series of articles about the Fan Club's history, about your typical European NHL fan before Eurolanche came to be and other interesting topics that weren't previously published. All of these articles will also be published in the coming book about Eurolanche (which will be available in both Slovak and English), which will be published in late 2017. Various memorabilia and more surprises will be part of Eurolanche's big anniversary meeting in the High Tatras in August. Every participant will receive Avalanche merchandise and player autographs for free.
If I had to say one name from the hockey community that I respect the most and that I have never had a doubt about it - it is Joe Sakic. They are players who behave differently in front of the media and outside TV crews. But Joe is Joe. I have kept this Denver Post issue about his Hockey Hall of Fame year in 2012. I have kept many stories about Joe. And I am honored I could meet hims ever several times. Firstly in 2010 when he was a coach for the local kids team and most recently at the Eurolanche Invasion IX. He knew about Eurolanche's presence in town, so his appearances outside the practice facility weren't coincidence or accident. When I asked him to make a poster for me "to David", he replied he knows who I am. I was in a big shock. So he really reads our stories, he knows about us, he even knows my name. What a great moment for me that I will share with everyone until my last day on this planet. I think every team needs someone like Joe for success. True gentleman, great character who isn't playing on someone who is not and who can stay on Earth with both feet.
David Puchovsky
, Slovakia, eurolanche@eurolanche.com
08/08/2017 - 23:45
Discussion