More Anniversary stories
Eurolanche's 10th anniversary (11.)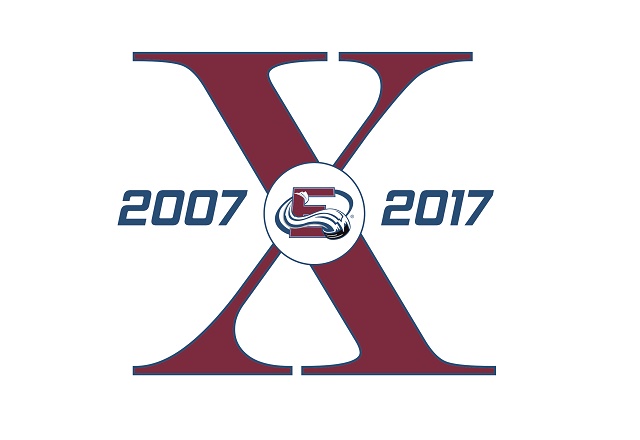 A special series of articles on the occasion of Eurolanche's anniversary.
This season, the Eurolanche Fan Club entered its 10th season in existence and will celebrate its 10th anniversary on August 12, 2017. On this occasion, we will be publishing a special series of articles about the Fan Club's history, about your typical European NHL fan before Eurolanche came to be and other interesting topics that weren't previously published. All of these articles will also be published in the coming book about Eurolanche (which will be available in both Slovak and English), which will be published in late 2017. Various memorabilia and more surprises will be part of Eurolanche's big anniversary meeting in the High Tatras in August. Every participant will receive Avalanche merchandise and player autographs for free.
This special Denver Post issue was presented to all spectators in Pepsi Center with seconds left of the game between Colorado Avalanche and New Jersey in the 2001 Stanley Cup Finals. Do not ask me what would happen if the score was different or if Devils scored two unexpected goals in the last minute. It is a risk, but it has been always with such stuff, like for example hats for the winnig team that has to be produced before the game. I saw this paper in the higlights about the game. And when I found it on eBay I had to buy it. I really enjoy such moments, when I have access to something that I can linked to some concrete big moment in a history. I was not in Pepsi Center ouf course, but having such a piece of history makes me closer to the game. It is one of rare souvenirs I have in my collection. You can find there a melted ice, now water, from the old McNichols Arena that did not exist anymore. It is with a certificate of authenticity and it has big value for me. I even did not the Avalanche hockey when this arena still existed. I inspired by this rare souvenir and took my own ice to small bottle in Pepsi Center during one of my many visits there. And you can find in my room authentic and unsealed VHS tapes about both 1996 and 2001 Stanley Cup Chmapionships.
David Puchovsky
, Slovakia, eurolanche@eurolanche.com
08/08/2017 - 20:45
Discussion