More Anniversary stories
Eurolanche's 10th anniversary (14.)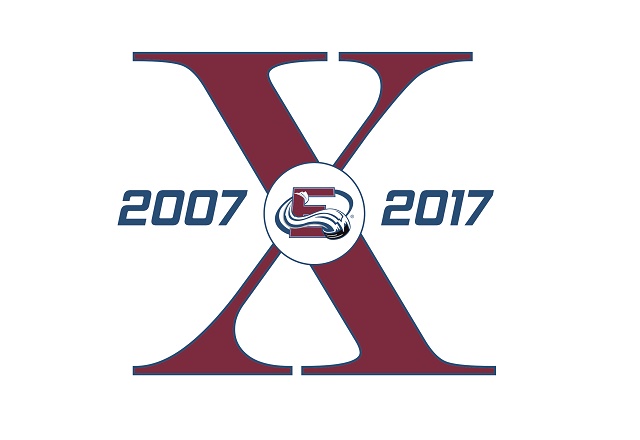 A special series of articles on the occasion of Eurolanche's anniversary.
This season, the Eurolanche Fan Club entered its 10th season in existence and will celebrate its 10th anniversary on August 12, 2017. On this occasion, we will be publishing a special series of articles about the Fan Club's history, about your typical European NHL fan before Eurolanche came to be and other interesting topics that weren't previously published. All of these articles will also be published in the coming book about Eurolanche (which will be available in both Slovak and English), which will be published in late 2017. Various memorabilia and more surprises will be part of Eurolanche's big anniversary meeting in the High Tatras in August. Every participant will receive Avalanche merchandise and player autographs for free.
Non-Slovak/Czech speakers do not understand this photo. I am going to explain it. There are pieces from the old Slovak papers and magazines. I used to cut all stories about the Avalanche hockey from the Slovak, but also from some Czech media in the past, especially around 2005, when the lockout ended. I was just thankful for the NHL being back, so I did many things I had not before. I cut and paste many Slovak stories and put them in one own book. In that time, Avalanche were really popular in Slovakia thanks Budaj and Svatos. Especially Svatos were a raising superstar and there was not a TV sport show where you did not see the Avalanche highlights from the recent game. I was really proud on the Avs back then. They were still competeting and even they had couple of my natives so all local media were crazy after new articles about these two guys. Avs were much closer to me. It was a nice feeling to meet both players - and everyone else - at the Eurolanche Invasion three years after the lockout. You can see there also some stories about Moore-Bertuzzi incident and also a story about Hejduk's and Stastny's 11-point combined game. I honestly do not remember on that. You can see, if I do not remember on something, there is always my archive to look into. Finally, I still have some old VHS tapes with some Avs reports that appeared on the Slovak TV channels. I do not own VHS recorded anymore, so it is my next goal to find a way how to convert them to a DVD format.
David Puchovsky
, Slovakia, eurolanche@eurolanche.com
09/08/2017 - 16:27
Discussion