More Anniversary stories
Eurolanche's 10th anniversary (15.)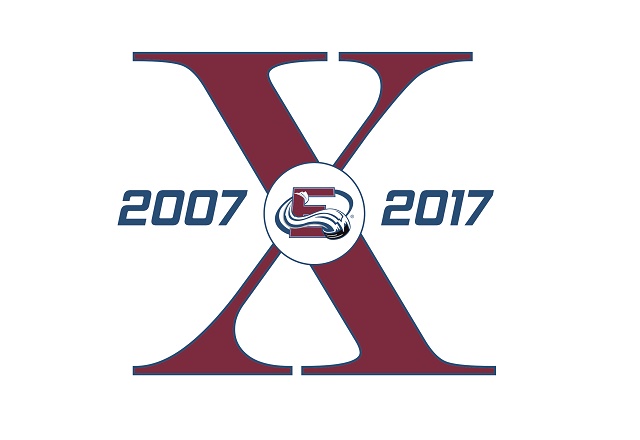 A special series of articles on the occasion of Eurolanche's anniversary.
This season, the Eurolanche Fan Club entered its 10th season in existence and will celebrate its 10th anniversary on August 12, 2017. On this occasion, we will be publishing a special series of articles about the Fan Club's history, about your typical European NHL fan before Eurolanche came to be and other interesting topics that weren't previously published. All of these articles will also be published in the coming book about Eurolanche (which will be available in both Slovak and English), which will be published in late 2017. Various memorabilia and more surprises will be part of Eurolanche's big anniversary meeting in the High Tatras in August. Every participant will receive Avalanche merchandise and player autographs for free.
I was really happy when I found this piece of history in my archive. It is my first ever story about the Colorado Avalanche and probably the second story in general which I wrote in my life. It is from 2000/01 season. I wrote this for our school newspaper. I was 11 and the Avalanche were about to win their second Cup. When I am reading it now, I am laughning. I wrote many mistakes and incorrect informantion. No, Quebec was not founded in 1989 as I wrote in the very first sentence. Then I recaps Avalanche's run in the ongoing play-offs and I added some most famous names from the roster at the end. For me, this piece of paper meant a lot. It shows when I started to follow the Avs. It was before their Cup run. Since that day, I wrote approximately more than 1000 stories about my beloved team for various newspapers, magazines and mainly for the online websites. Eurolanche's website tops all of them. In total, we as the team produced more than 10 000 stories about the Avs since our first year in 2007. Over the past six years, we posted more than 6 000 stories at out current website. There is no other website which publish so many stories about one team in one season. Yes, we often do translates from the Denver Post, Avalanche official website or BSNDenver.com, but we have also ownm, exclusive materials with the interviews being the most attractive for other media when they source or quote us. Over the last years, I did more than 80 exclusive interviews. I was the first who talked with Rantanen after he was drafted for example. Many media took it to their websites and did not forget to source us. Finally, I am trying to use my pro-journalistic experience when I am searching for other types of breaking news. It is good feeling when we have sometime something first. We live at the other side of the planet, but still can produce own news.
David Puchovsky
, Slovakia, eurolanche@eurolanche.com
08/08/2017 - 18:27
Discussion