More Anniversary stories
Eurolanche's 10th anniversary (29.)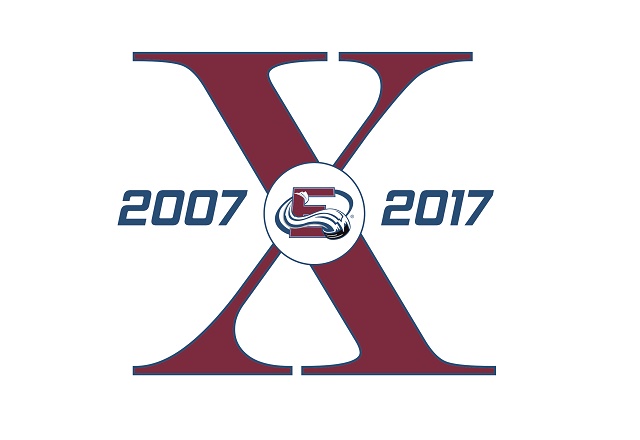 Until the end of 2017, we will bring you more articles from the series about the history of the Eurolanche Fan Club.
When we met Joe Sakic for the first time? In 2010. Yes, we organized two Eurolanche Invasions between 2008 and 2009, but never met Sakic then. What happened? Sakic had problems with his back and then cut his fingers while removing snow with a machine. Month later, we landed in Denver for the first time. Sakic never played again. We even did not meet him in the Pepsi Center. One year later, he was coach in the local youth league. We tracked a stadium and waited on him after one game. Dreams came true. We received autgoraphs and took many photos. I could finally get a signature on my first real Avalanche and Sakic´s jersey. I handled him our first flyers and guides. Then he left. Who would guess that many years later I would present Sakic with our book and he himself would know my name? Nothing is impossible... Visit a full photo gallery of this meeting here.
This story is a part of the Eurolanche book who was published in November on 210 pages. An English edition was proofread and translated by a pro-translator. In total, there were printed 300 copies. Only around 10 are still available. One book costs 11,99 €. If there will remain some copies after New Year, a price will be increased to 19,99 €. You can order your copy at Book.Eurolanche.com.
David Puchovsky
, Slovakia, eurolanche@eurolanche.com
24/12/2017 - 17:00
Discussion