More Anniversary stories
Eurolanche's 10th anniversary (30.)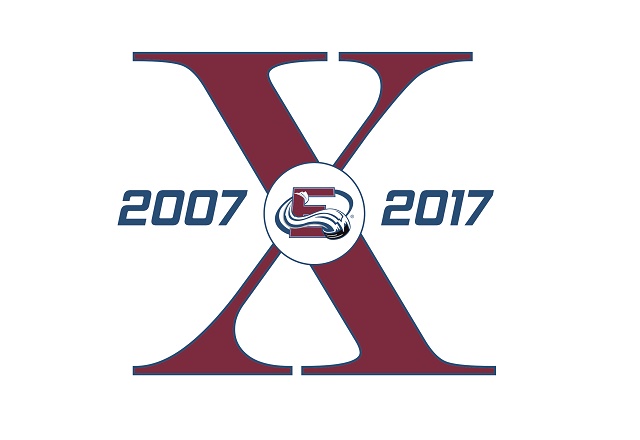 Until the end of 2017, we will bring you more articles from the series about the history of the Eurolanche Fan Club.
Few weeks after I founded Eurolanche I had started to work on our first website. It had nothing common with the current homepage. A domain's name was www.eurolanche.wbl.sk - it was owned by the free hosting company. A pioneer website had very simple structure and graphics. Its main goal was to introduce our main goals to the fans and offer a free membership to European Avalanche fans. Later, I had to start thinking about improvements in our website as a interest of the fans about the Fan Club was increasing. As I student I could not afford to pay for own domain and a professional website/graphics. Fortunately, there were enough members who donated this project. In the spring 2008 we launched our very first pro-website at our domain www.eurolanche.com. Since then, we changed a website for two more times. The second time occurred in 2010. Honestly, I was not impressed with the ongoing changes, but there already was not a way back. So one year later, we changed the website again - and for the final time. Since 2011, our website has not changed. Besides that, we have launched many other sub-websites for special projects and occasions: invasion.Eurololanche.com furor overseas trips, StadiumSeries.Eurolanche.com for the Stadium Series coverage, GlobalSeries.Eurolanche.com for two European games, story.Eurolanche.com for our anniversary and book.Eurolanche.com (kniha.Eurolanche.com) on the support of our book.
This story is a part of the Eurolanche book who was published in November on 210 pages. An English edition was proofread and translated by a pro-translator. In total, there were printed 300 copies. Only around 10 are still available. One book costs 11,99 €. If there will remain some copies after New Year, a price will be increased to 19,99 €. You can order your copy at Book.Eurolanche.com.
David Puchovsky
, Slovakia, eurolanche@eurolanche.com
25/12/2017 - 08:00
Discussion