More Anniversary stories
Eurolanche's 10th anniversary (37.)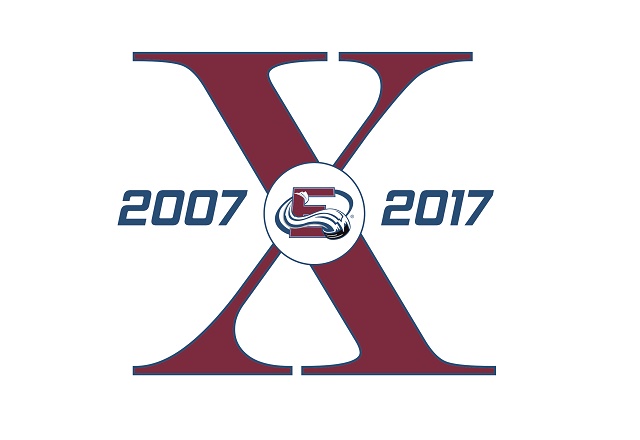 Until the end of 2017, we will bring you more articles from the series about the history of the Eurolanche Fan Club.
We made a decision to leave Colorado state for the first time at the Eurolanche Invasion V. It was a big Invasion, because there were scheduled 7 games instead 6 like ever before. We drove for 14 hours for the away game in Minnesota. At the Invasion VII, we flew to Chicago and two Invasions later, we made a big trip to California, supporting the Avs against Anaheim and San Jose. Sum up, Avs won only their one away game of these four - surprisingly in Chicago. We were also glad to made both visits to Canada and Mexico. At the end of Invasion V, we were supposed to change a plane in Toronto and flew back to Europe. Our original Canadian flight was rescheduled for the following days, so we had enough time to visit a city and Hockey Hall of Fame too. At the Invasion IX, we realized Mexican borders are quit close to Los Angeles, so we drove there and crossed it on walk. We spent two hours in Mexico. Incredible moment and experience.
This story is a part of the Eurolanche book who was published in November on 210 pages. An English edition was proofread and translated by a pro-translator. In total, there were printed 300 copies. Only around 10 are still available. One book costs 11,99 €. If there will remain some copies after New Year, a price will be increased to 19,99 €. You can order your copy at Book.Eurolanche.com.
David Puchovsky
, Slovakia, eurolanche@eurolanche.com
29/12/2017 - 08:00
Discussion