More Anniversary stories
Eurolanche's 10th anniversary (4.)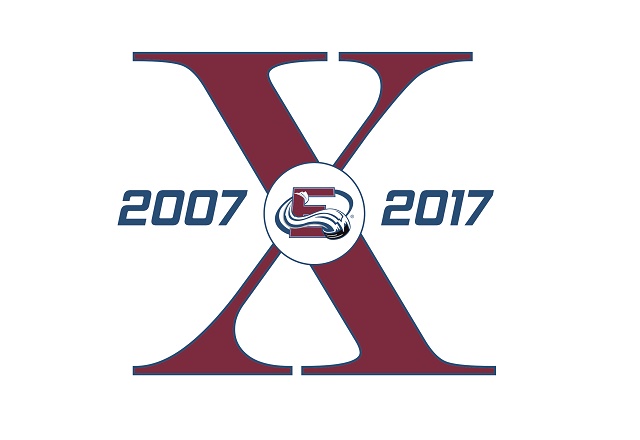 A special series of articles on the occasion of Eurolanche's anniversary.
This season, the Eurolanche Fan Club entered its 10th season in existence and will celebrate its 10th anniversary on August 12, 2017. On this occasion, we will be publishing a special series of articles about the Fan Club's history, about your typical European NHL fan before Eurolanche came to be and other interesting topics that weren't previously published. All of these articles will also be published in the coming book about Eurolanche (which will be available in both Slovak and English), which will be published in late 2017. Various memorabilia and more surprises will be part of Eurolanche's big anniversary meeting in the High Tatras in August. Every participant will receive Avalanche merchandise and player autographs for free.
After so many years of being an Avalanche fan and after participating in eight Eurolanche Invasions, you can bet my souvenir collection has expanded in many, many ways. You can find common and more valuable pieces in the collection, which I would try to save first if they were in any danger. One of my most prized souvenirs are three signed posters by Patrick Roy, Joe Sakic and Peter Forsberg. All of them were signed personally when I met these Hall of Famers and all of them are dedicated to me. These posters were part of the biggest European magazine covering the NHL – Pro Hockey, which is available in four countries and three languages. The magazine cooperates with the most famous North American NHL journalists. It's a shame the magazine doesn't print the huge poster like the ones with Roy and Sakic anymore. It has been really tough to get autographs from these players all the time. I met Forsberg only once in my life – before the Alumni Game last year in Denver. Roy was the Avs coach for three years, but it was the same like with Forsberg – they both don't interact with the fans all too much. Sakic is different. If you'd meet him, he would never say "no". But in general, it's hard to even meet him anywhere. My case: I met him two times during my first seven Eurolanche Invasions. But the last time, during my eighth Invasion this January, I met him two times! At one trip. Finally, I could get his poster signed. All three will be framed soon. Ultimately, I collect player's signatures on all posters of Avalanche players from Pro Hockey. Aside from the aforementioned trio of players, the magazine printed posters of Milan Hejduk, Peter Budaj, Scott Parker, Nathan MacKinnon, Gabriel Landeskog and Ryan Smyth in the past. I've gotten signatures on all of them except on Smyth's. Actually, there was one more special poster - a poster of the 2001 Stanley Cup Champions. Ray Bourque was on the back side. Sadly, I didn't get his autograph. I'll write more about it in the upcoming book about Eurolanche, which will also be available in English in late 2017.
My question for Swedish and Finnish fans: I remember the posters from Pro Hockey only since 1999 or so. The magazine has been published Czech since 1998. I know it had existed sooner in your countries. Do you remember other Avalanche posters from that era?
Don't forget:
Eurolanche's big anniversary meeting will take place in August 2017. All registered members were already sent the meeting's schedule, as well as more info about the registration deadline.

The book will also include 24 member stories. We only have 3 spots left.
Our competition for a Colorado Avalanche jersey continues! All you need to do is to upload your photos on Story.Eurolanche.com.
David Puchovsky
, Slovakia, eurolanche@eurolanche.com
07/08/2017 - 16:00
Discussion