More Anniversary stories
Eurolanche's 10th anniversary (17.)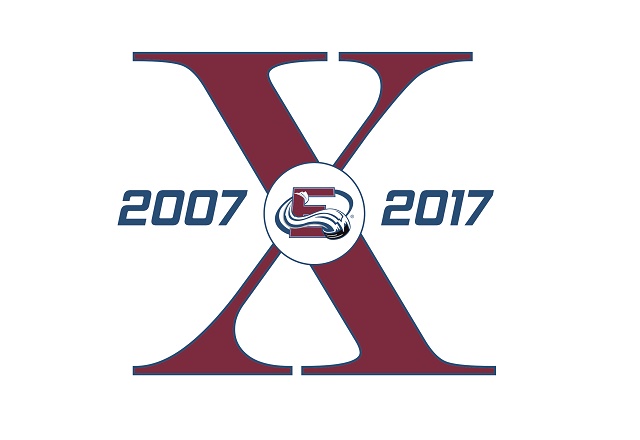 A special series of articles on the occasion of Eurolanche's anniversary.
This season, the Eurolanche Fan Club entered its 10th season in existence and will celebrate its 10th anniversary on August 12, 2017. On this occasion, we will be publishing a special series of articles about the Fan Club's history, about your typical European NHL fan before Eurolanche came to be and other interesting topics that weren't previously published. All of these articles will also be published in the coming book about Eurolanche (which will be available in both Slovak and English), which will be published in late 2017. Various memorabilia and more surprises will be part of Eurolanche's big anniversary meeting in the High Tatras in August. Every participant will receive Avalanche merchandise and player autographs for free.
This is the 1996 Stanley Cup Finals official magazines. I bought it many years after of course. It is funny when you think about a background. I had no idea there was some Colorado Avalanche between 1996 and 2000. I did not know they were fightning for the Cup in 1996 when I was six. I and Colorado Avalanche were two separate aspects. They were living their own lives without knowing each other. Suddenly it changed in 2000 and it has remained the samed. 17 yers later I can see the Avalanche have been a part of my life for more than half of my life. Funny sentence, but it is true. There is nothing except my family members that would be a longer in my life. I am honored. I hope the Avs fell the same. I used to use every opportunity when I can learn something new about the Avalanche, especially about their first years in Denver, when I had no idea about them. And this is the case of this 1996 magazine. It something which was printed in deep history, but still it could find a way to my home many years later. I love to have such souvenirs from that era. I could find out many new facts about players, team staff or read general stories in this piece of paper. It is really a part of the history that is really important to me. Thanks the Eurolanche Invasion project I could visit some interesting shops in the USA where I found many other and similar Avs stuff. My collection of the rare Avalanche souvenirs is only expanding from each Invasion to the next one.
David Puchovsky
, Slovakia, eurolanche@eurolanche.com
09/08/2017 - 22:27
Discussion