More Anniversary stories
Eurolanche's 10th anniversary (18.)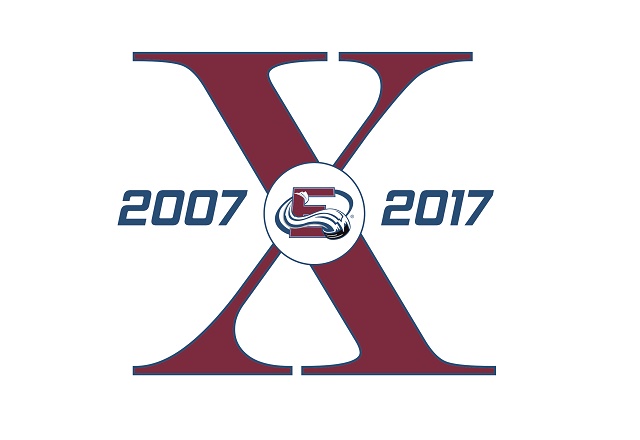 A special series of articles on the occasion of Eurolanche's anniversary.
This season, the Eurolanche Fan Club entered its 10th season in existence and will celebrate its 10th anniversary on August 12, 2017. On this occasion, we will be publishing a special series of articles about the Fan Club's history, about your typical European NHL fan before Eurolanche came to be and other interesting topics that weren't previously published. All of these articles will also be published in the coming book about Eurolanche (which will be available in both Slovak and English), which will be published in late 2017. Various memorabilia and more surprises will be part of Eurolanche's big anniversary meeting in the High Tatras in August. Every participant will receive Avalanche merchandise and player autographs for free.
May 2013. Around my birthday. Avs had one of their biggest press conferences of all time. Josh Kroenke made enormous changes in the organization with Sakic being named GM and Roy HC. It seemed old, good times are back and bright future is ahead. It was like living a dream. And it would be only better. Roy almost smashed the glass in his first game as the Avs coach. Then, they were rolling. They won 52 games. Yes, three years ago, they were winning organization. I felt like in 2000 or 2001. Nobody could believe it was true, but everyone was so thankful. We in Eurolanche could see a new blood and atmosphere in Denver at one of our Eurolanche Invasions. It was the first time actually when the Avs were winning team since Eurolanche was founded. We had started to think about the second Invasion in one season if the Avs made it to the Stanley Cup Finals. Yes, we so believed in Roy and Sakic in thier first together year. Sadly, the Minnesota Wild had lucky once again like in 2003, when they kicked out the Avs in the first round and Roy immediately retired. In 2014, they beat Avalanche in the overtime again and everyone was sad - but also hopeful for the new future. Who expected such bad turnaround in the next years? Who expected the Avalanche playoffs apperance would be Roy's most positive moment? Yes, two years later, it turned really bad and we saw the worst Avs season in history past year. It was like the aforementioned press conference was in the last century and not just three years ago. I appreciate the Kroenke family put everything in the new Avalanche strategy, but I do not know what we can expect from them now. Next chance to the same people? Next changes? Leaving the team completely to its own destiny? I would not be surprised as I bet Josh Kroenke was disappointed the same like all Avalanche fans.
David Puchovsky
, Slovakia, eurolanche@eurolanche.com
09/08/2017 - 23:27
Discussion