More Anniversary stories
Eurolanche's 10th anniversary (19.)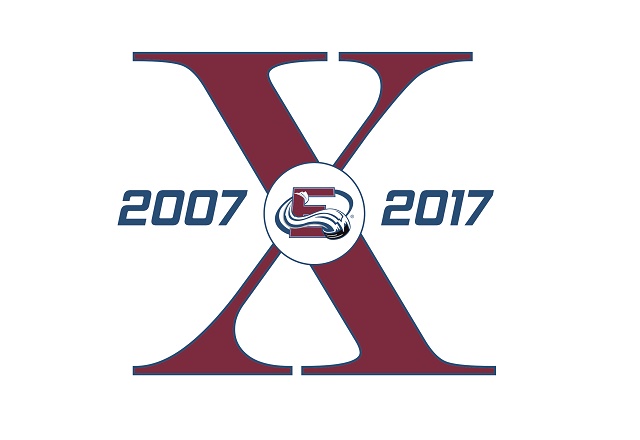 A special series of articles on the occasion of Eurolanche's anniversary.
This season, the Eurolanche Fan Club entered its 10th season in existence and will celebrate its 10th anniversary on August 12, 2017. On this occasion, we will be publishing a special series of articles about the Fan Club's history, about your typical European NHL fan before Eurolanche came to be and other interesting topics that weren't previously published. All of these articles will also be published in the coming book about Eurolanche (which will be available in both Slovak and English), which will be published in late 2017. Various memorabilia and more surprises will be part of Eurolanche's big anniversary meeting in the High Tatras in August. Every participant will receive Avalanche merchandise and player autographs for free.
I used these notes between years 2001 and 2008 for total si editions of six Avalanche seasons. I lost my original first issue from 2000/01 season. I wrote down there all Avalanche game results with a basic stats. Each year I added a new feature there like for example my own rating system of the players, news, call ups, send downs, stats, pasted piece of stories from the newspaper and much more. They were one of few reliable sources for everything in my early fan days. Remember, back then there was only a teletext service and the monthly magazine ProHockey. No internet. Teletext did not archive news or results, so I had to be sure to write down everything to my notes on time otherwise it was gone. It was my daily routine, mainly in the mornings when I woke up and the first thing I did was to turn on TV and check the recent game results on teletext. When the internet appeared in my home, it was time to move on. I realized everything is online and reachable in few moments. Sadily, it has had lost any clue to archive something on the paper. Yes, maybe I am wrong and whole internet will blow up one day and everyone will lost everything, but I do not think it is a topic for today. Anyway, I finished my last Avalanche notebook in 2008, after the first Eurolanche season. These notes will be always my national treasure. My world, my hockey bibles. It would be interesting to live in 80's or follow the Avs since Day 1. I woud hav more notes, more new features... and what about a diary from the Eurolanche Invasion project in the similar notes? Like writing on the paper with my hand, not publishing everything electronically online. Ah, it would be really nice, I like old manners, but at the same time I see we all have to adapt on new technologies. Anyway, my script is really ugly.
David Puchovsky
, Slovakia, eurolanche@eurolanche.com
10/08/2017 - 08:27
Discussion