More Anniversary stories
Eurolanche's 10th anniversary (20.)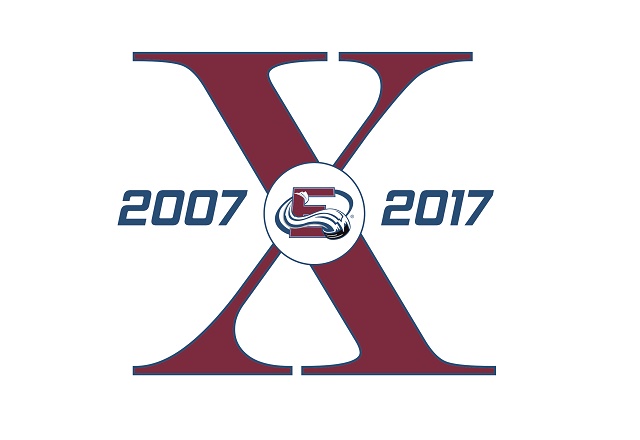 A special series of articles on the occasion of Eurolanche's anniversary.
This season, the Eurolanche Fan Club entered its 10th season in existence and will celebrate its 10th anniversary on August 12, 2017. On this occasion, we will be publishing a special series of articles about the Fan Club's history, about your typical European NHL fan before Eurolanche came to be and other interesting topics that weren't previously published. All of these articles will also be published in the coming book about Eurolanche (which will be available in both Slovak and English), which will be published in late 2017. Various memorabilia and more surprises will be part of Eurolanche's big anniversary meeting in the High Tatras in August. Every participant will receive Avalanche merchandise and player autographs for free.
You can see front pages of the ProHockey magazine. It was founded in late 90's and it is available in Sweden, Finland, Czech Republic and Slovakia monthly in three languages. ProHockey has been a great source for me about everything related to the NHL. It was really special source in around 2000 when I started to follow Avs. There was no internet for me, so my only source was an old teletext and ProHockey. I could not wait for the next issue the nex days when the recent issue was available. I read all stories from Page 1 over and over again. It was always a special moment when they printed an Avalanche player on the front page. My first such issue was when the team won the Cup in 2001. Many years later, I bought two older issues with the Avs players on the front. I remember on the 01's edition very well. It had a lot of stories about the new Stanley Cup champions. I cut them from the magazine and paste it to my book of other stories. Posters were placed to the wall in my room. There had not left many pages from the winning edition so I was obviously sad I did not buy one extra. Fortunately, 16 years later, in 2017, I bought 10 extra editions from the ProHockey archive. I am thankful to Petr Novotny who is a chief editor for the Czech Republic and Slovakia for this. Speaking about other editions, you can see Sakic, Roy and Forsberg were players who appeared on the front pages most frequently and almost exclusively. The only exception was Nathan MacKinnon when he made it there after many years of silence. I just hope it will not take the same amount of time when the next Avs player will appear there. Thank you ProHockey, for making my hockey childhood better!
David Puchovsky
, Slovakia, eurolanche@eurolanche.com
10/08/2017 - 10:27
Discussion