More Anniversary stories
Eurolanche's 10th anniversary (40.)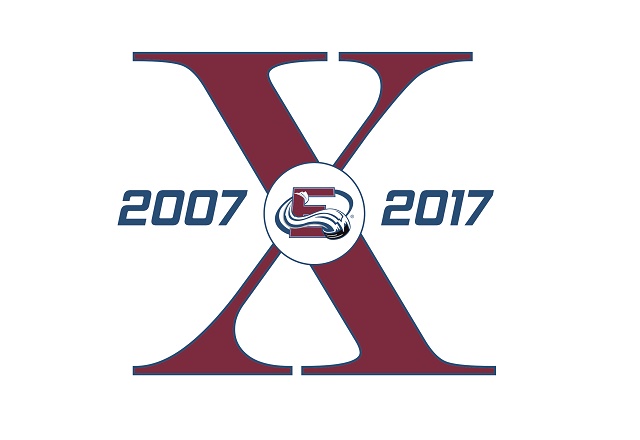 Until the end of 2017, we will bring you more articles from the series about the history of the Eurolanche Fan Club.
This is the 40th and the last part of the whole 10th anniversary celebration. You could see our anniversary logo everywhere in the past one year and half. It will be a history soon. Take a look on everything what we did and organized on the occasion of our big milestone: big member meeting in Czech Republic for the members and Invasion IX participants in August 2016; meeting with Steven Reinprecht in Germany in November 2016; launching of special website Story.Eurolanche.com; meeting with Uwe Krupp in Germany in January 2017; the Eurolanche Invasion IX; meeting with David Aebischer in Switzerland in April 2017 that was the best European trip so far in our history; two contests for two Avalanche jerseys; an anniversary meeting for 18 members in Slovakia in August 2017; writing an Eurolanche book; launching a special website GlobalSeries.Eurolanche.com; Eurolanche Raid 2017…
This story is a part of the Eurolanche book who was published in November on 210 pages. An English edition was proofread and translated by a pro-translator. In total, there were printed 300 copies. Only around 10 are still available. One book costs 11,99 €. If there will remain some copies after New Year, a price will be increased to 19,99 €. You can order your copy at Book.Eurolanche.com.
David Puchovsky
, Slovakia, eurolanche@eurolanche.com
31/12/2017 - 13:00
Discussion